Could The G36 Be The Perfect Family Pool?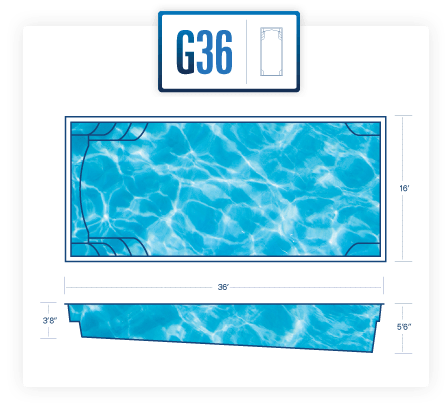 The G36 Pool Features
1. Bench Seating
The G36's generous shallow end bench is perfect for optional therapy jets and creates a great space for an entire family to relax together. The two deep end seats provide enough space for several people while preserving valuable swim space.
2. Easy Entry Pool Steps
The steps of many fiberglass pool designs consume much of the pool interior. The steps of the G36 are designed for easy entry and exit while tucked away into the shallow end corners.
3. Open Pool Interior
Want more play area? The G36 has 33% more open space than comparable models because of it's unique step and bench configuration.
4. Automatic Cover Friendly Design
The rectangular design of the G36 allows cover tracks to be hidden beneath the pool coping, protecting them and keeping them out of sight.
5. Ideal Depth For Plunge And Play
Enjoy pool games such as volleyball or basketball? The gradual floor slope of the G36 allows you to play and use the entire pool interior for maximum fun!
6. Lap Swimming Compatible
Swimming is a great low impact cardio exercise. The G36 has a great swim lane for those looking to stay fit.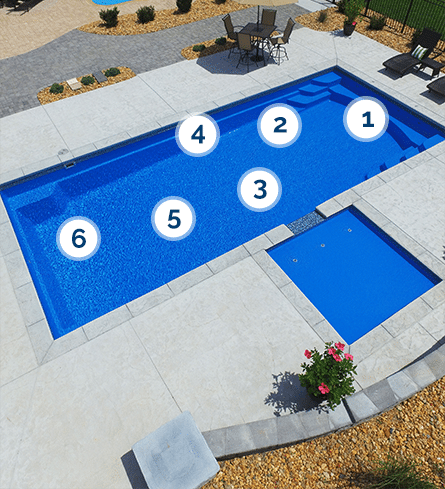 G36 Fiberglass Pool Videos

G36 Fiberglass Pool Gallery

What River Pools Customers Are Saying