The O Series Comes in Two Sizes: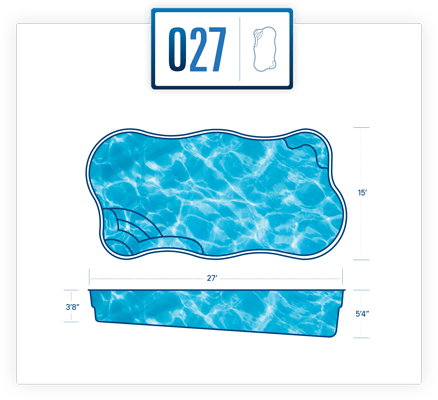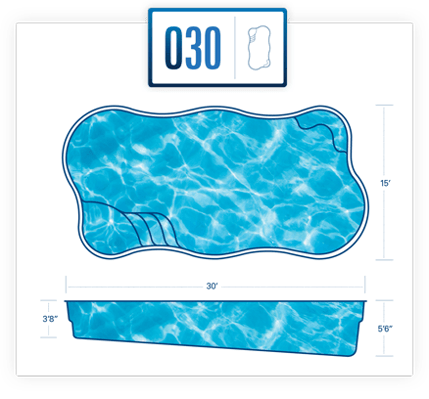 The O Series Pool Features
1. Tanning Ledge (O30 Only)
The O30 tanning shelf provides room to kick back and immerse yourself in a good book and catch some rays. Optional bubblers and umbrella stand available upon request.
2. Easy-Entry Pool Steps
The cascading steps of the O Series are specially designed so you can easily enter and exit the pool.
3. Open Pool Interior
The O Series is perhaps the most spacious freeform fiberglass pool design in its class on the market today.
4. Deep End Seat
Relax in style with this contoured seating area and enjoy a great space for friends to relax together. Add optional spa jets for the ultimate therapeutic experience.
5. Textured Pool Steps, Tanning Ledge, and Floor
With your safety in mind, both O Series pools have hand-crafted, non-skid texture integrated into the surfaces of the ledge, steps, and pool floor.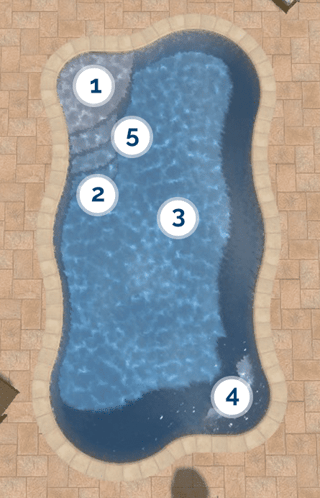 O Series Fiberglass Pool Videos

O Series Fiberglass Pool Gallery

What River Pools Customers Are Saying