Eric and Kristina Gale, Owners and Operators
Kristina grew up with a pool in Northern California and always dreamed of having a pool to enjoy the summers with their children.
When the time came to explore pool options, Eric and Kristina were surprised by the lack of options in the Utah market and were extremely unimpressed with every contractor they spoke with.
Kristina was especially frustrated with their unwillingness to educate and explain the details and process of installing and owning a pool.
After much research they decided a fiberglass pool was the best option for Utah but still struggled finding a manufacturer and installer they felt comfortable with locally.
They decided to contact River Pools about getting a pool. Discussing pools led to the crazy jump to become River Pools' first dealer west of the Mississippi and now as their first franchisee. They love what they're doing and feel privileged to work with all the amazing people at River Pools.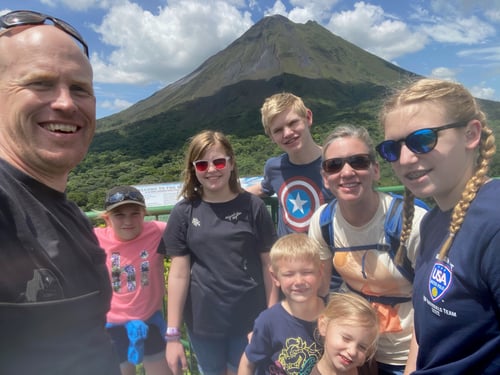 Kristina is an educator with experience in teaching at the college level. She loves helping customers understand every detail of the pool installation process.
She also spent a few years managing large grants and uses those skills to keep each project in budget and on schedule.
Eric has building in his blood. He worked construction and landscaping as a teenager and to put himself through college. He loved it so much he majored in Construction Management at Brigham Young University.
He has worked for Okland Construction managing large commercial projects in California and Utah.
After dealing with the ups and downs of the economy affecting the construction industry, Eric went back to school to get his MBA at Brigham Young University. Eric has 15 years of construction experience, including 11 years as a licensed general contractor.
Some of the key projects Eric has managed and participated in throughout his career were the South Placer County Courthouse, multiple high rise condominiums in Salt Lake City, UT and Seattle, WA, Calabasas Civic Center, and Temples for The Church of Jesus Christ in California, New York City, Arizona, Utah, Washington DC, Idaho, Honduras, and El Salvador.
Owning and running a pool business is not what they would have guessed they would be doing at this stage of their lives, but they couldn't be happier helping people make their dreams of pool ownership a reality for them and their families.