As Boulder's Inground Fiberglass Pool Company of choice, we proudly serve
Laporte, Fort Collins, Timnath, Loveland, Longmont, Erie, Boulder, Lafayette, Louisville, Superior, Broomfield, Nederland, Ward, Jamestown, Allenspark, Lyons, and Masonville.
Why should you trust River Pools Boulder as your local pool installer?
As a leading installer of high-quality and innovative fiberglass pool shells, you can be confident with your investment.
The way a fiberglass pool is installed matters. A LOT. The advanced installation techniques used by River Pools Boulder have virtually eliminated the most common problems associated with fiberglass pool installations:
Settlement or shifting of the pool shell
Leaks in plumbing lines and around jets and other pool fittings
Separation between the pool and patio
Bulges in the side walls of the pool
The River Pools Way: Advanced Installation will create a backyard you'll love for decades.


Communication is essential, and your installation team will help you understand what to expect throughout the process. You can count on us to ensure you know what's happening every step of the way as your backyard is transformed.
Our Service Area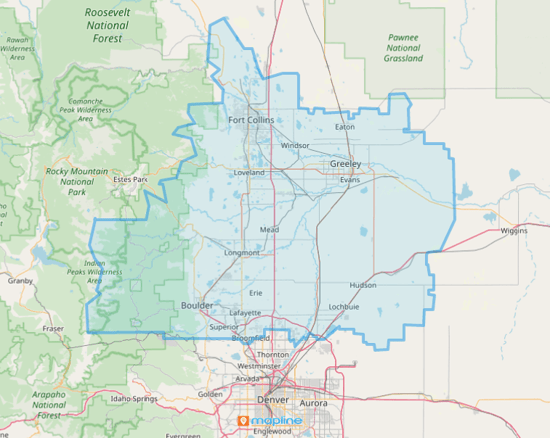 How much do inground pools cost in the Boulder area?
Inground pools in the Boulder, CO area typically start around $110,000 and can go upward of $160,000, with an average price range of a fiberglass pool typically being between $125,000 and $140,000.
Some of the factors that affect the price of an inground swimming pool in Boulder are:
1. The pool type (fiberglass, gunite, or vinyl)
Gunite pools are typically the most expensive to install and own in the Boulder area.
Vinyl liner pools are the least expensive to install initially, but the need for liner replacements over time makes them more costly in the long run.
Fiberglass pools feature the advantages of lower initial prices than gunite plus a lower lifetime cost of ownership than both other pool types.
This is due to the unmatched durability of fiberglass pools.
With a lifetime warranty on the structure of the pool and an amazing low-maintenance gelcoat finish, a fiberglass pool shell will typically not require any repair or refinishing work for decades.
2. Access to the backyard
Pool construction requires moving a tremendous amount of construction materials (dirt, stone, concrete, the pool shell, etc.) in and out of your backyard. Because of this, the accessibility of trucks and other equipment to the site plays a factor in the price of your pool.
In extreme cases, this can impact the pool installation price by as much as $5,000 or $10,000.
3. The scope of the project
River Pools Boulder specializes in designing and building pool projects of all sizes, but it all begins with an amazing pool and patio.
According to your budget and needs, the final design often integrates elements such as gazebos, pergolas, pool houses, hot tubs, custom retaining walls, etc.
As the scope of the project grows, so does the budget.
At River Pools Boulder, we are experts at helping you develop a long-term vision for your backyard and creating a plan to get you there, whether implemented all at once or phased in over time.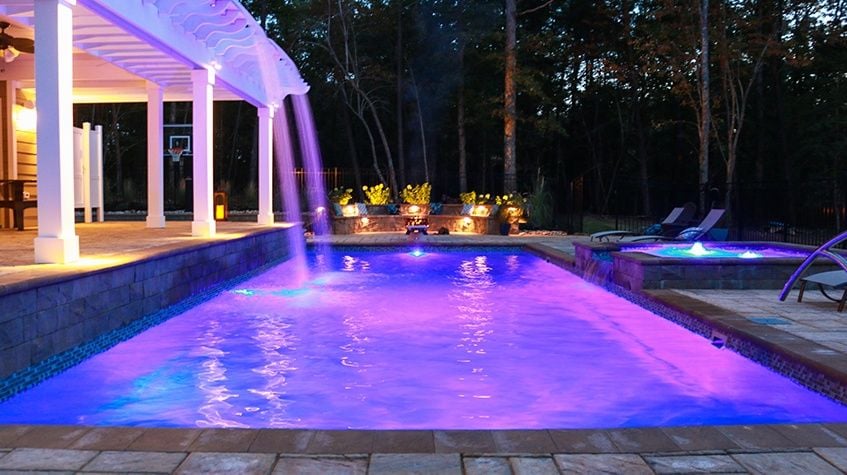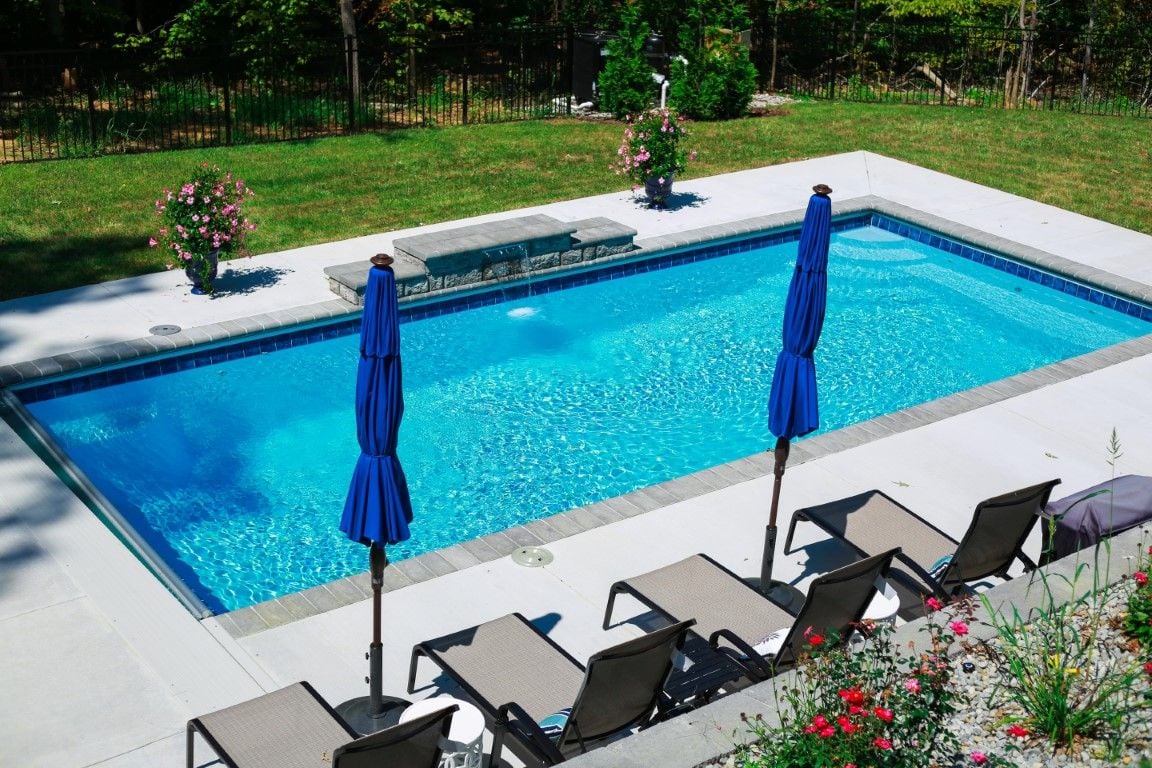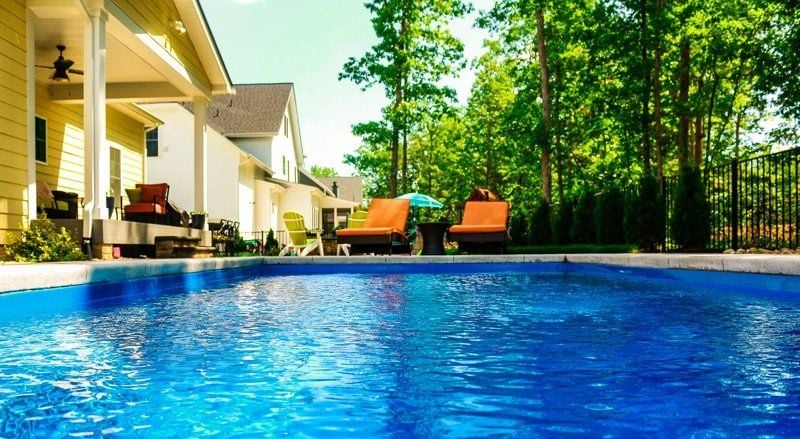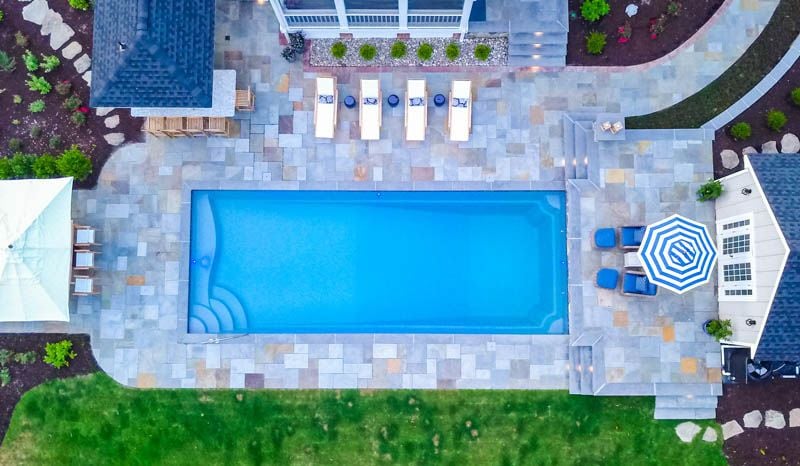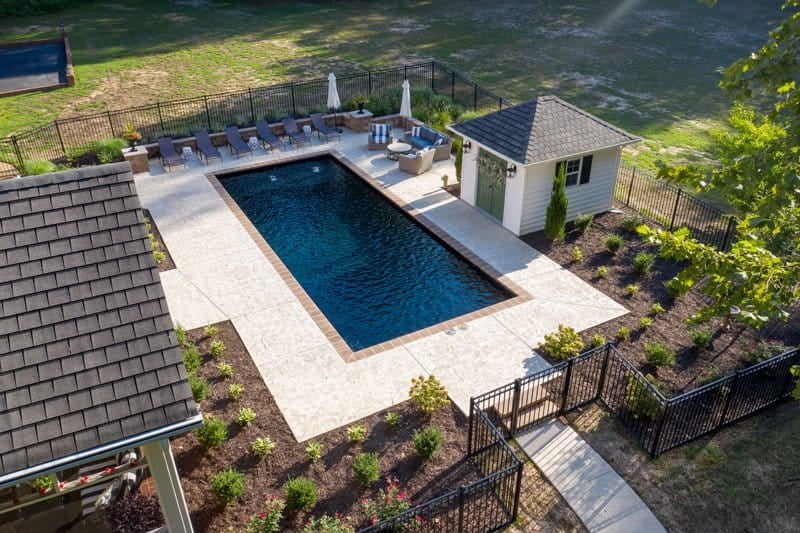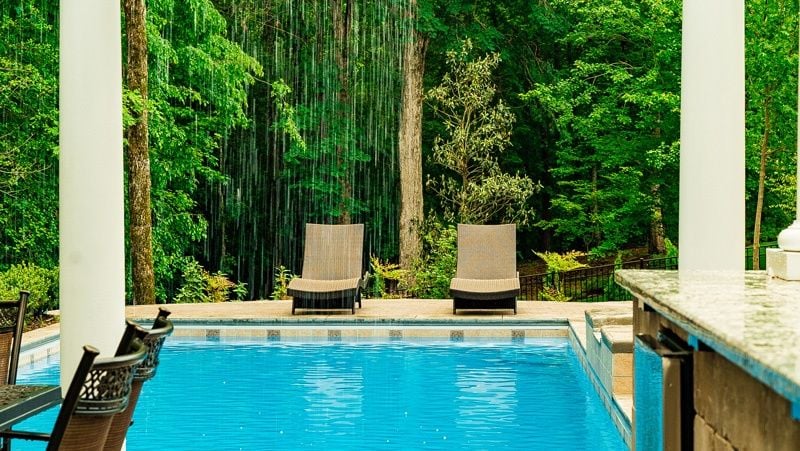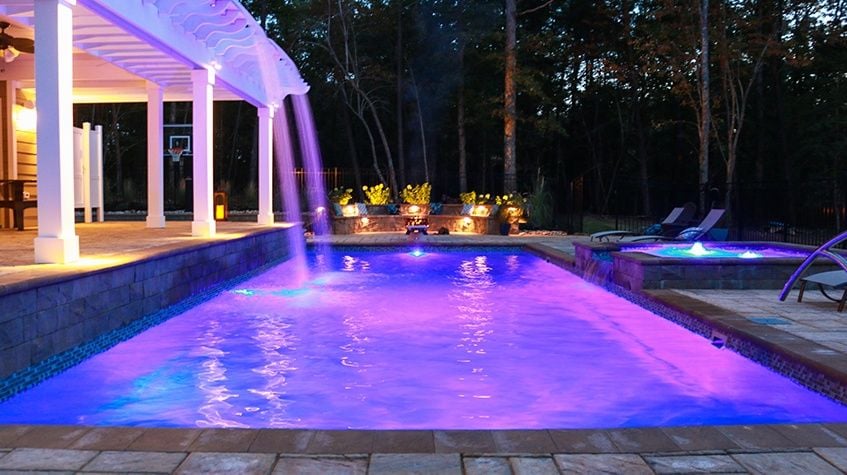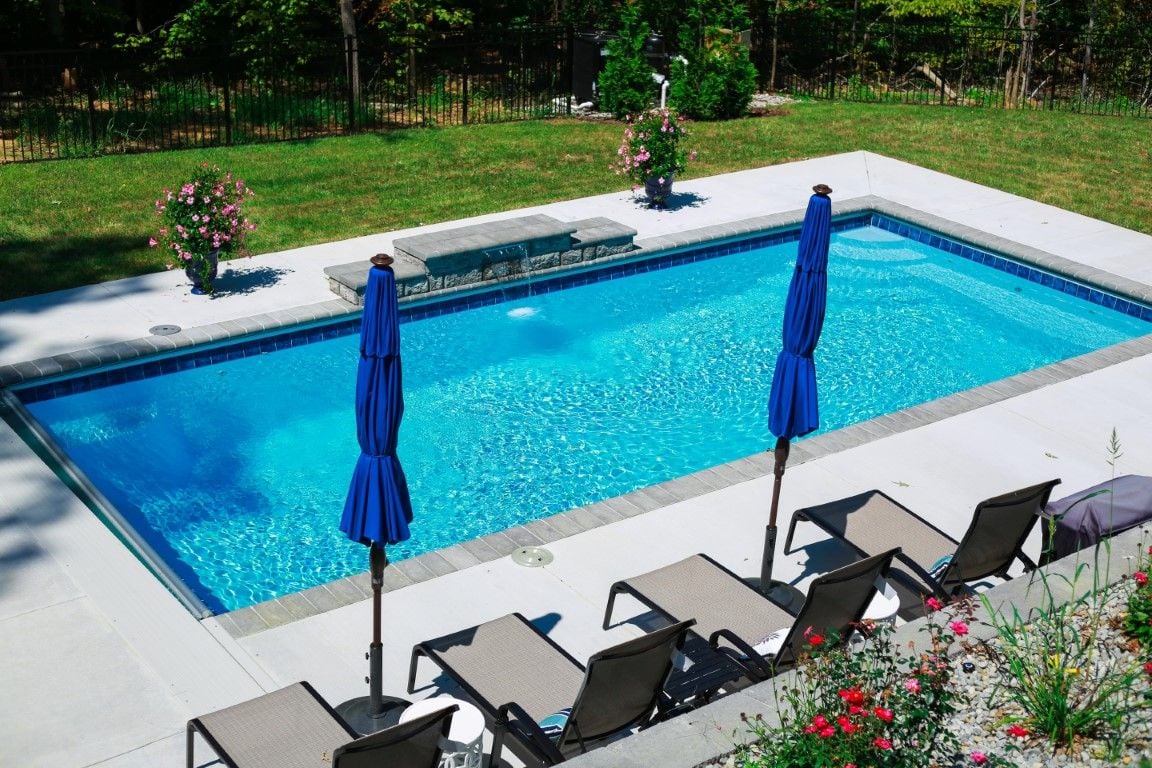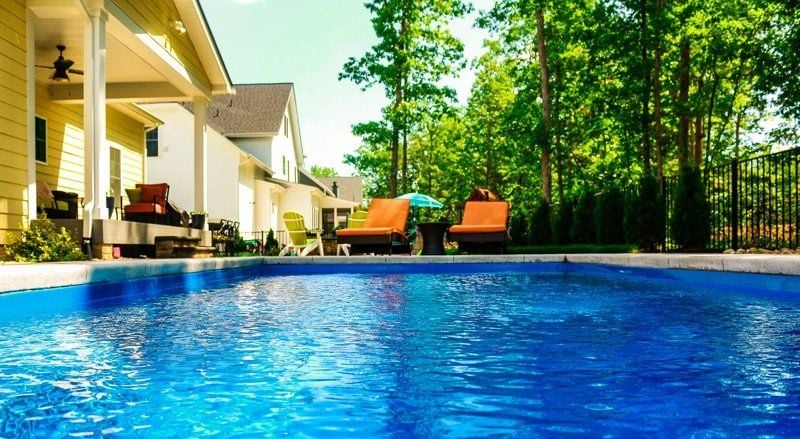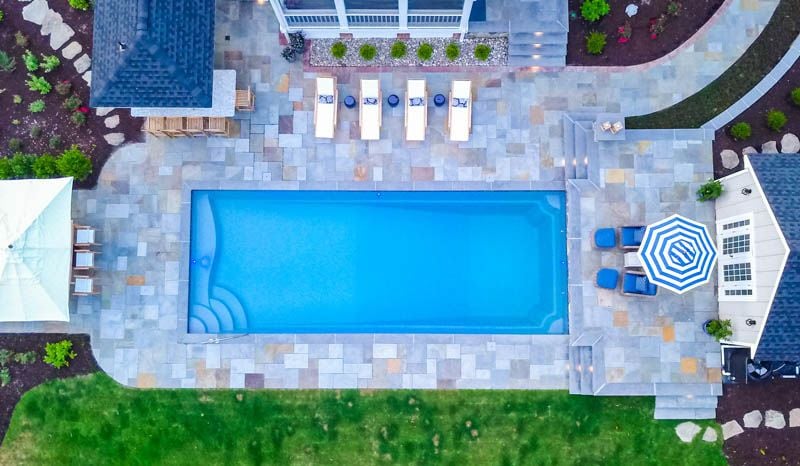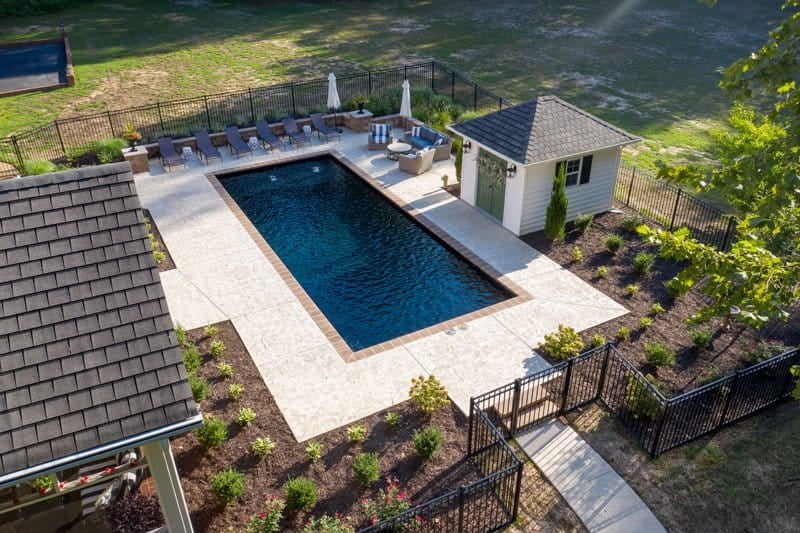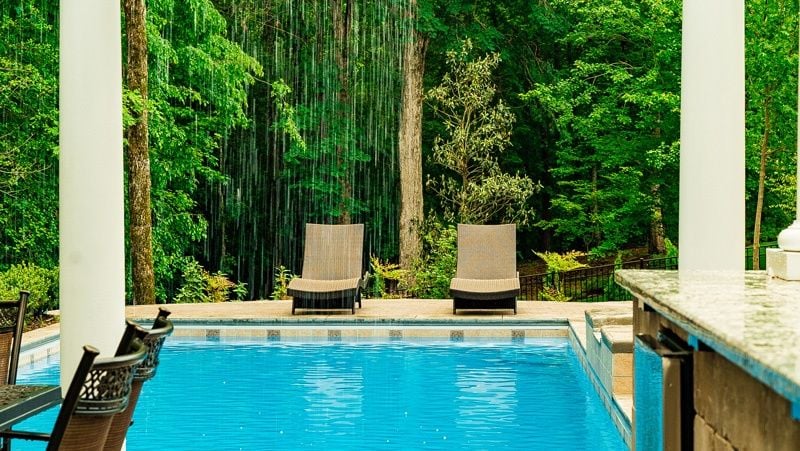 Why is River Pools Boulder considered Boulder's pool builder of choice?
We desire to serve your family and provide a remarkable experience that brings your ideas to life and your family together for some great fun. We offer a refreshing lineup of fiberglass pool designs and have a heart for serving Boulder area families.

We want to bless your backyard with an inground fiberglass pool that becomes the central point of family fun.

Once you select the shape, style, and amenities that fit your vision, the only thing left will be planning the family's first big pool party.

Bring your family together with River Pools Boulder.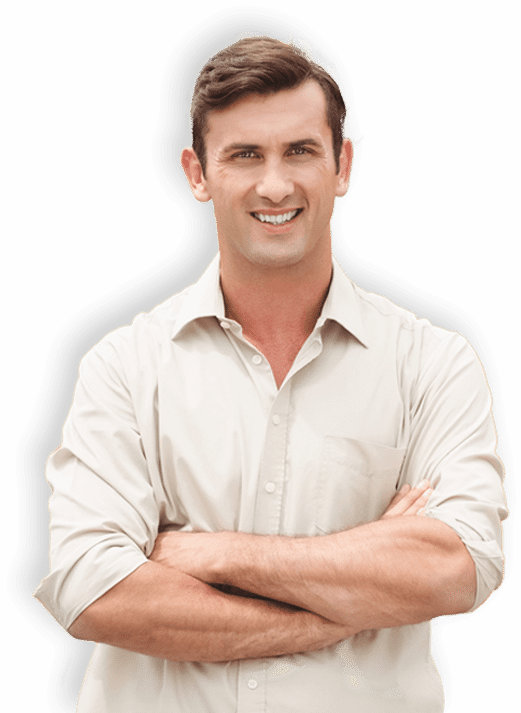 Ready for Pricing for Your Colorado Fiberglass Pool?