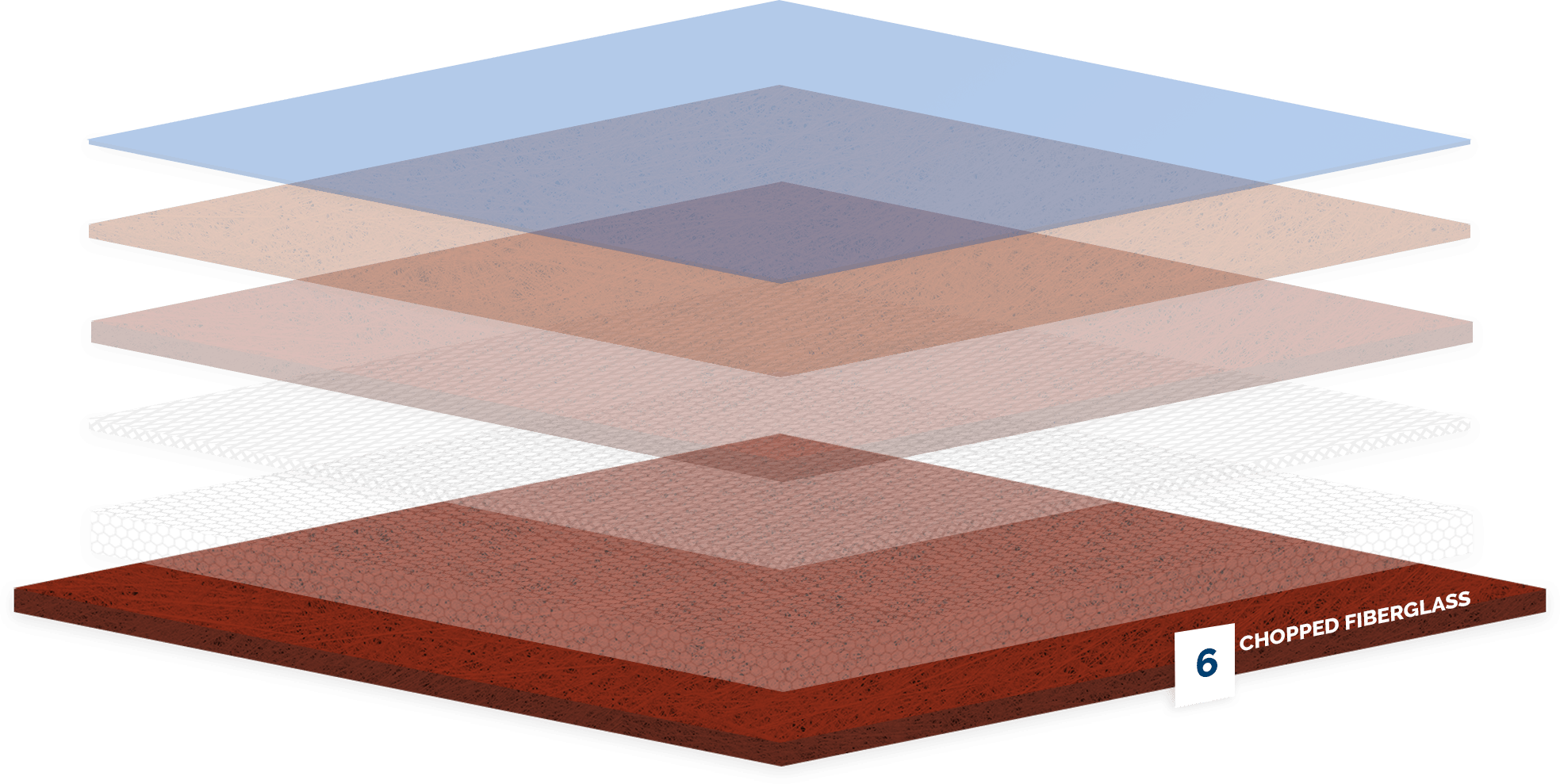 {embed_html=
, source_type=html, supported_oembed_types=[photo, video, link, rich]}
Our fiberglass pool manufacturing crescendo is a final layer of chopped fiberglass to provide even more strength.
The exotherm from this layer is the final heat blanket that will continue to drive the cross-linking process of all previous layers to a full cure. While adding this layer, we also glass-in the lifting points on the pool.
That concludes the manufacturing of the pool shell. Next, the pool is removed from the mold, trimmed, and detailed.
Once the pool shell has passed inspection, we ship it to a very excited family.
We install our pools using the advanced installation techniques in The River Pools Way. These techniques are just as important to the pool quality as our advanced manufacturing techniques because they prevent the most common problems:
Leaks
Separation
Bulges
Shifting and settlement
Ready to Request a Quote?