Subscribe
Who Are The Top Pool Builders In The Northern Neck Virginia (Reviews/Ratings)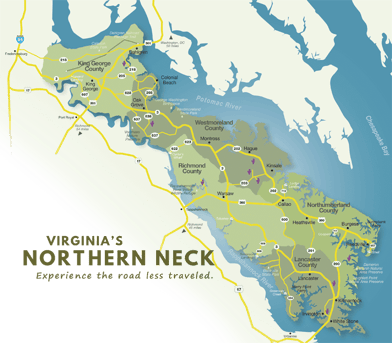 Are you located in the Northern Neck of Virginia and looking for a swimming pool contractor? If so, allow us to suggest the top pool builders that service the counties of Lancaster, Richmond, Northumberland, and Westmoreland that constitue the Northern Neck of Virginia.
Because we are located in the Northern Neck and meet with hundreds of folks each year regarding their inground swimming pool projects we are familiar with the contractors that service the area.
While we'd love the chance to earn your business, we are happy to provide a list of other contractors who also service the area. While not all of the five contractors listed below are directly located in the Northern Neck, they provide their services to the area.
Lazy Days Pools & Spas (Kilmarnock) – With many years in the pool industry Lazy Days Pools & Spas specializes is inground fiberglass pools and spas, along with offering services for opening and closing your pool.
AAA Pools (Fredericksburg) –While not located in the Northern Neck, AAA Pools provides services to the area with inground concrete and fiberglass pools along with vinyl liner and above ground vinyl swimming pools.
Pla Mor Pools (Mechanicsville) – Like AAA Pools, Pla Mor Pools is not located in the Northern Neck but does provide services to the area. Having been around for years, Pla Mor Pools specializes in vinyl liner inground pools. The company also installs fiberglass pools, and has a heavy emphasis on automatic pool cover installations.
JoPa Pools (Richmond) - With over 50 years of experience of designing and installing swimming pools JoPa specializes in concrete inground pools.
Douglas Aquatics (Richmond) - A staple of the central Virginia pool industry over the years, Douglas Aquatics specializes in inground gunnite and concrete pools, but also has a very large service division as well.
So if you're considering a new pool and are located in the Northern Neck (or surrounding areas), here are five pool companies to consider when getting quotes for your swimming pool installation.
Just keep in mind that of all the decisions you will need to make to install an inground pool, selecting a contractor is by far the most important. To make this process easier, we have outlined a way to find reputable contractors, in case you're interested.
Thanks and good luck!