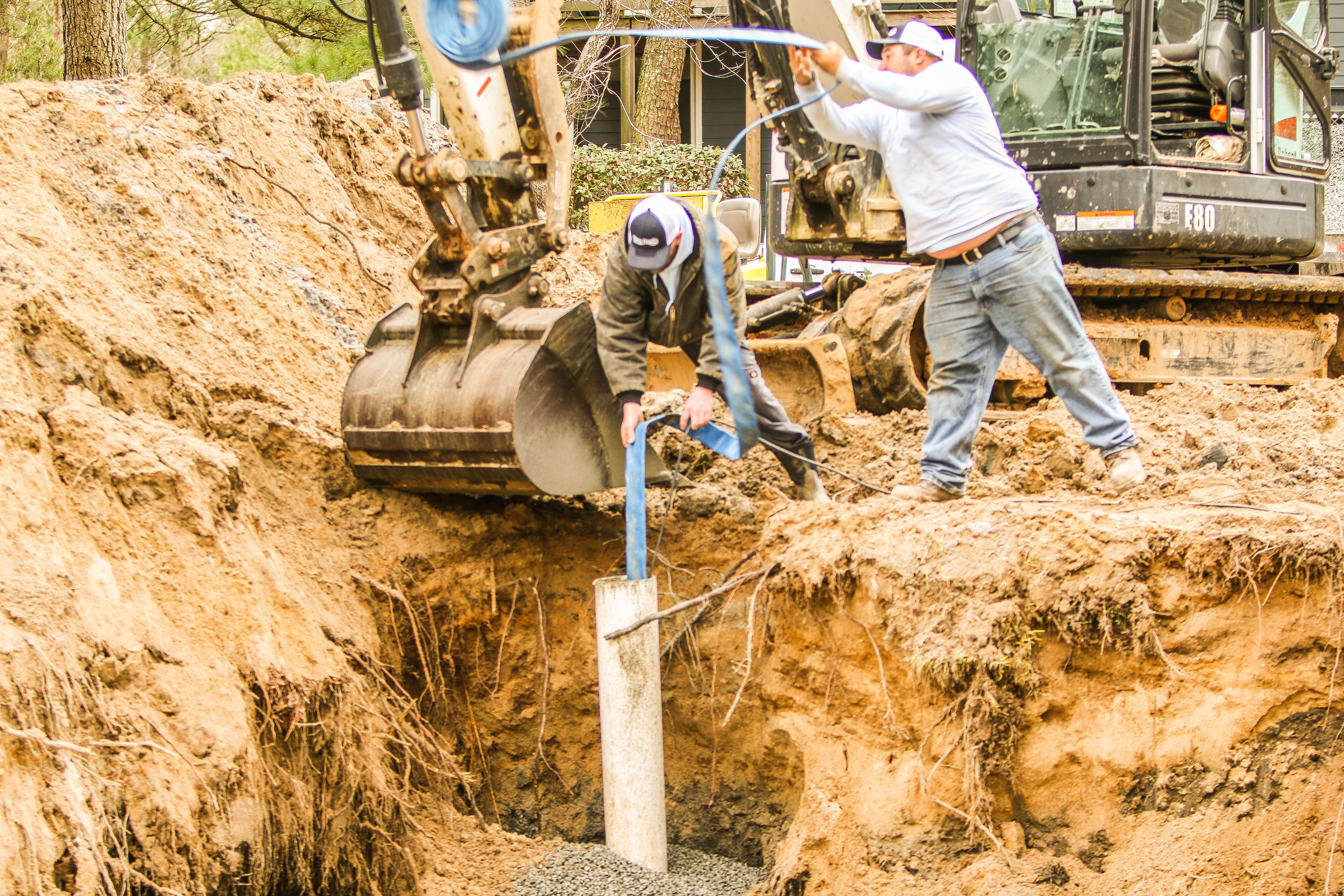 Subscribe
Who Are the Top Pool Builders of Leesburg/Loudoun, Virginia? (Reviews/Ratings)
If you're looking for a pool contractor in Leesburg/Loudoun Virginia and are coming up short in your search, hang in there. We at River Pools are here to help! Each year, we meet with hundreds of folks in the Norhtern Virginia area regarding their inground swimming pool installation, and while we'd love the chance to earn your business, we are familiar with the contractors that service the area.
Because we have a desire to educate our clients and beause we are happy to acknowledge our competition, we have provided a list of five of the most popular inground pool contractors that service the Leesburg/Loudoun County area.
NVblu Pools (Chantilly) – Over 30 years of pool building history specializing in inground gunite pool designs along with renovation and maintenance services.
Town & Country Pools Inc. (Springfield) – Also specializing in inground gunite swimming pools, Town & Country Pools Inc. has gained many years of experience in the pool industry as well.
Anthony & Sylvan Pools (Chantilly) – With more than 70 years of experience building and renovating concrete pools, they have also opened up thier line to include fiberglass pools in recent years. Anthony & Sylvan also offers a large line of pool and spa related products.
Blue Haven Pools (Manassas Park) – In the pool building industry since 1954, Blue Haven Pools offers gunite inground pools, renovations, and a wide variety of pool supplies.
Majestic Pools LLC (Fredericksburg) – Class A Licensed with over 15 years experience, Majestic Pools LLC installs above ground and in-ground pools including vinyl liner and fiberglass. Majestic Pools LLC also specializes in repairs both hot tub and pool related along with maintenance plans.
So if you're considering a new pool and are located in Leesburg/Loudoun County (or surrounding areas), here are five pool companies to consider when getting quotes for your swimming pool installation.
Plase keep in mind, in all the dozens of decisions you will make with your inground pool project, selecting a contractor is by far the most important. To make this process easier, we have outlined a way to find reputable contractors, in case you're interested.
Thanks and good luck!