Subscribe
Who are the Best Swimming Pool Contractors in Maryland? (Reviews)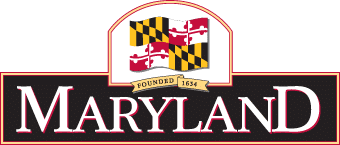 Every year, we at River Pools and Spas install dozens of swimming pools throughout the Maryland area. Often times, when sitting with a homeowner, we are asked the question as to who are some of the other pool contractors in the state. Understanding that we don't necessarily have a product or pool that fits the needs of every homeowner, we are always very honest as to who the other swimming pool builders are in Md. that we would consider if we were a homeowner.
Reviews of Swimming pool contractors in Maryland
1. Maryland Pools: For many years, Maryland pools has been one of the premier concrete swimming pool builders in the state of Maryland. Having installed well over 1000 pools in the area, if you know you want a concrete or gunite swimming pool, Maryland Pools might be a good choice.
2.Elite Pools: Based in Baltimore Maryland, Elite Pools has been installing inground concrete pools throughout the state for decades. The company also focuses on pool renovations and repairs.
3. Aqua Pools & Spas: Located on the Eastern Shore of Virginia, Aqua Pools specializes in commercial swimming pools, hot tubs and swimming pool maintenance as well. Also, the company has been around since 1974.
4. Continental Pools Inc.: Located out of Savage, Maryland-- Continental pools is one of the premier swimming pool management and service companies in the state. Furthermore, this company specializes in commercial swimming pools, including hotels, apartments, and swim clubs.
5. American Pool Enterprises: Specializing in Pool Service, Pool Construction, Pool Maintenance, Lifeguarding and Recreational Facility Management.
As always, if you have any questions at all about swimming pools or swimming pool contractors and are looking for honest answers don't hesitate to leave your thoughts below or contact us directly.