Nobody ever says, "I want to be a pool
guy when I grow up."
That is, until Jason Hughes said it as a teenager while he was installing above-ground pools during his summer breaks from high school.
He loved the water. He loved the building element. And most of all, he loved the reaction of families once they saw the finished product.
But it wasn't until about five years later, when Jason was working for home-builder Jim Spiess, that his dream of "pool guy" started to become a reality.
Jim had been very impressed with Jason's drive, work ethic, and ability to quickly learn new skills.
So, when Jason told Jim he wanted to leave home building and move on to pools, Jim's reaction dramatically altered the course of both their lives:
"If you're going to go and build swimming pools, then I'd like to join you."
In that moment, River Pools and Spas was born.
The year was 2001.
The Early Years (2001-2002)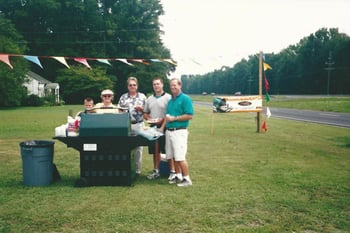 At first, it was literally two guys and a pickup truck, installing above-ground and inground vinyl liner swimming pools throughout Northumberland and Lancaster County, Virginia.
But Jim Spiess has never been a fan of small. And within a short few months, the two went "all in" and opened their first retail swimming pool and hot tub store in Warsaw, Virginia.
It was on old, beat-up metal building, but it was a start.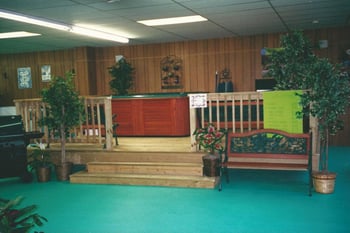 They poured their heart, soul and sweat into making it a success. They took that old metal building and turned it into a showroom—with six hot tubs on the floor, pool parts and chemicals, and even a few backyard grills.
Upon opening the store, Jim and Jason realized they needed someone to manage the location, mainly because their skills would be better used installing swimming pools.
Luck would have it that, during this same period, Marcus Sheridan had just graduated college and come back to his home in the Northern Neck area while looking for a full-time job.
Seeing an opportunity, Jim and Jason asked Marcus to run the retail store while they handled the pool construction side of the business.
Marcus's response is somewhat laughable looking back:
"Sure. I'll help. At least until I find a full-time job somewhere else."
Despite his short-term outlook, he dove into the company, dedicating his time to learning everything he could about pools, hot tubs, and the like.
And within 6 months, impressed with his zeal for the industry, Jim and Jason asked Marcus to become a third partner in the business.
They were now three owners with unique personalities and strengths. But by filling each other's weakness, the team would eventually have a profound impact on the swimming pool industry.
Growth and Identity (2002-2007)
Over the next five years, the three owners pushed River Pools to new heights. In order to become premier backyard retailers and pool builders, growth became the focus of the company.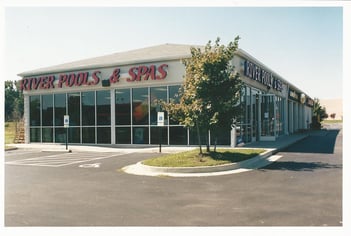 During this time, they moved out of their old retail location in Warsaw and opened up retail stores in Tappahannock and Glen Allen, Virginia, where they sold everything from hot tubs to pool tables to above-ground and inground pools.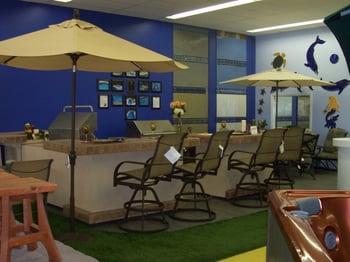 As the business grew, the owners felt more and more pulled toward fiberglass swimming pools. Considering Virginia had traditionally been a vinyl-liner and concrete inground pool market, it was quite a task introducing what was essentially a new product to the state. But in this case, Jim, Jason, and Marcus saw the future of swimming pools found in the aesthetics, longevity, and low maintenance that fiberglass pools offered.
By the end of 2007, the company had sold 300+ hot tubs, 400 above-ground pools, and several hundred fiberglass pools in the Northern Neck and Richmond area.
The Economic Collapse (2008-2009)
2008 started off as an exciting year for Jim, Jason, and Marcus. The company was growing. Sales were strong. But then, in what seemed like an overnight turn of events, the US economy collapsed. Banks foreclosed. The stock market plummeted. And with it, consumer confidence tanked.
The economic collapse of 2008 was brutal for the entire swimming pool industry. Many contractors had to close their doors. Others were forced to make drastic cuts to stay afloat.
River Pools and Spas was by no means immune to this pain. In fact, by January of 2009, the company was staring bankruptcy square in the face.
But, as is often the case with trials and tribulation, this incredibly hard period proved to be a godsend for the company. Because of the market they made two major decisions:
They would stop focusing on retail and start focusing entirely on being the best fiberglass pool builders in the world.
They realized the internet would be the key in saving the business. If they were going to stay alive, they had to adjust to today's digital consumer.
Both moves, although extremely difficult at the time, ended up saving the business from financial ruin, and set a new course for what River Pools would eventually become.
Survive and Thrive (2010-2013)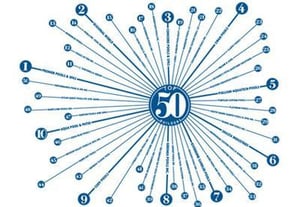 Despite the floundering economy of the post-recession years, River Pools experienced incredible growth. Their focus on internet marketing made the biggest waves for the company. With an intense goal of "creating the most educational fiberglass pool website in the world," the company started getting more traffic, leads, and sales than ever before.
People outside of the swimming pool arena started to take note of River Pools' innovative approach as well. Pool & Spas News listed River Pools in the Top 50 Pool Builders in America for 2012, and in January 2013, the company was featured on the cover of the small business section of the New York Times.
Now, with momentum on their side, and a singular office building in Warsaw, Virginia, River Pools had established the most trafficked swimming pool website in the world, and a new business was just beyond the horizon.
From Installer to Manufacturer (2014-2015)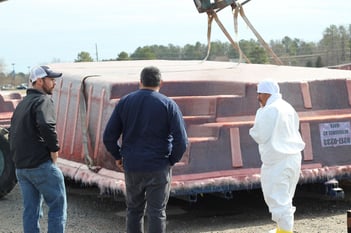 For many years, the owners of River Pools had attempted to find what they felt was truly the "best" fiberglass pool shell on the market. And although they felt good about the products they had sold in the past, they knew things could be done better. Furthermore, the company was getting calls daily from homeowners all over the US, making such statements as "I've been on your website for hours and I've learned everything I know about pools from you guys. Is there any way you might install a pool in my area?"
Seeing the two needs, the company began manufacturing their own fiberglass pools in November 2013 out of their plant in Warsaw, Virginia.
By the end of 2014, they had built and installed over 30 of their own pool shells in the ground. In 2015 that number rose to over 60.
Expanding Product Line (2015 and on)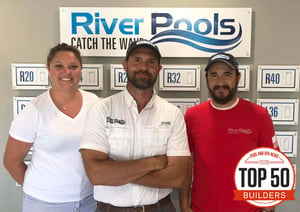 The River Pools portfolio now includes freeform, rectangular, and even deep end pool designs. The company has become an established manufacturer, with orders rising almost 100% each year. They've doubled their product lines, are developing new molds, and even have a new manufacturing facility on the horizon.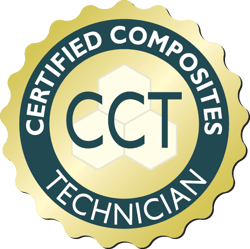 Pool & Spa News listed them again as a Top 50 Pool Builder for 2018... and again in 2020 and 2021! With four Top 50 placements secured, we're working overtime to onboard new dealers are coming every week, and our company can now truly serve pool shoppers throughout North America.
Today, River Pools continues to carry out the vision that made everything possible in 2008: Be the best fiberglass pool manufacturer, installer, innovator, and educator in the world.
And from the looks of it, things are just beginning…
---
Editor's note: This page was updated on July 15, 2021.
Ready to Request Pricing?