We're proud to serve Northern Virginia, including: Loudoun, Fairfax, Prince William, Arlington Counties and the Cities of Manassas, Manassas Park, Falls Church, Alexandria, and Fairfax!
River Pools is proud to now have a location in Northern Virginia. It is brought to you by the same team named one of the Top 50 Pool Builders in America by Pool and Spa News, the original River Pools and Spas from Warsaw, VA.

River Pools is the only brand in the industry that specializes in the manufacturing and installation of fiberglass pools, exclusively. We design and manufacture every world-class fiberglass pools we install, as well as every pool installed by independent River Pools franchisees and dealers across the country.

When you work with River Pools, you'll have a single trusted source for every step of the process of putting your new fiberglass pool in your backyard, from the plant to the pump and filter plumbing which keeps everything in top shape for years to come.
Want River Pools to put the pool of your dreams in your backyard? We recommend acting now to save your spot in line -- unprecedented demand has pushed pool builder backlogs beyond the end of 2022, and into 2023 in some cases. Contact us through the button below to get started:
"We wanted to express our gratitude for an installation that we still cannot find words for. We still stand in awe at the magnificent pool, hardscape and everything else that went in with it. ALL should emulate your business practices."

Chad and Kim Thompson from Leesburg, VA
Our Service Area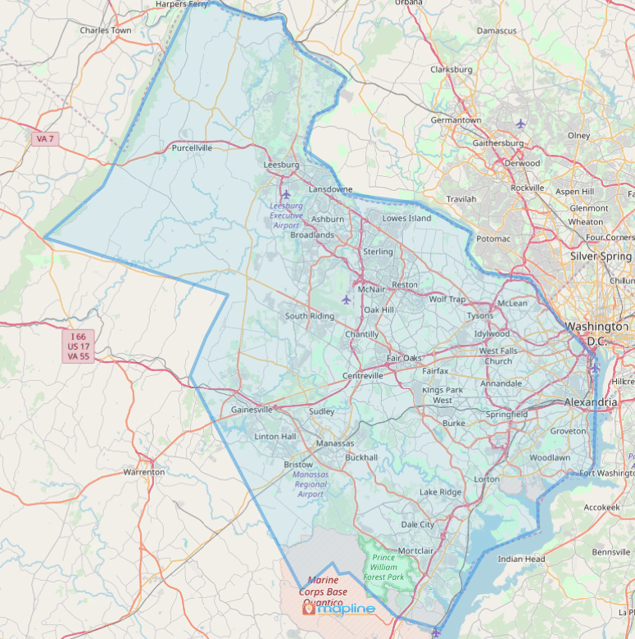 Each year, we install over 200 inground fiberglass pools in our installation/service area.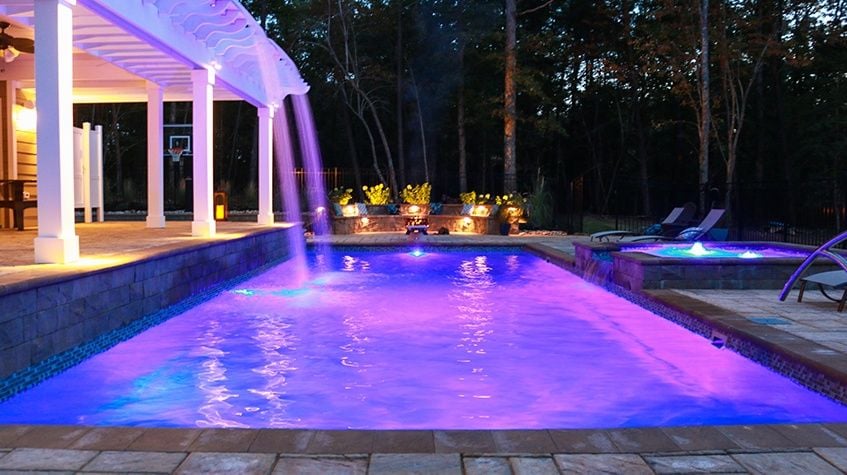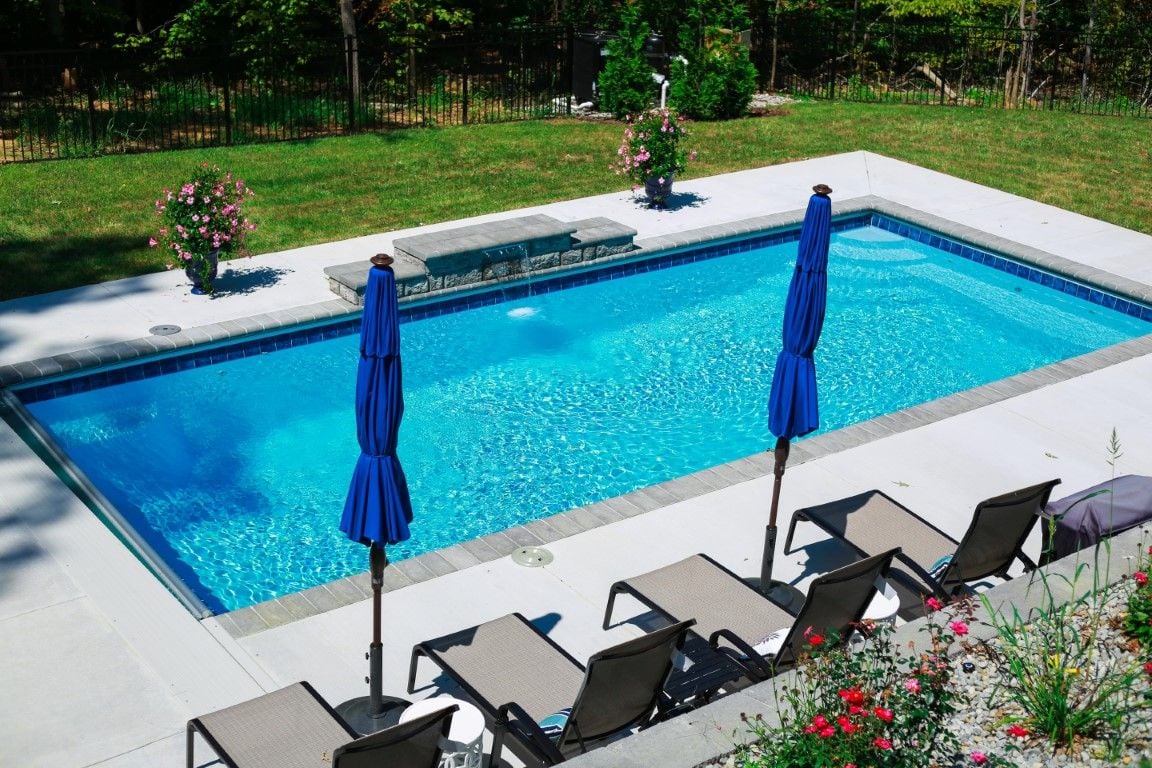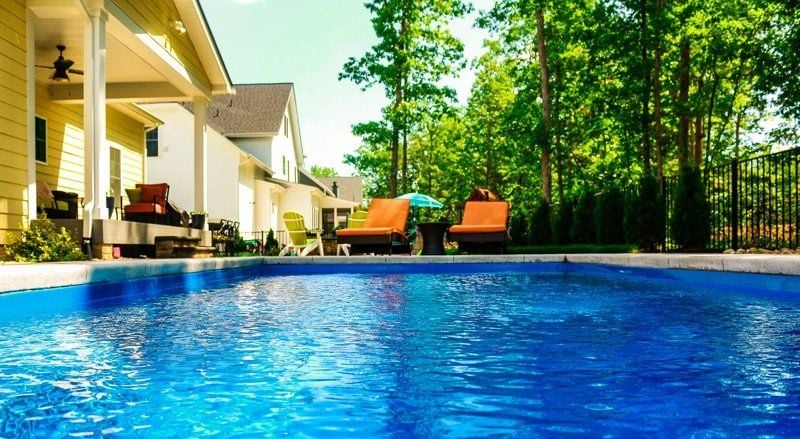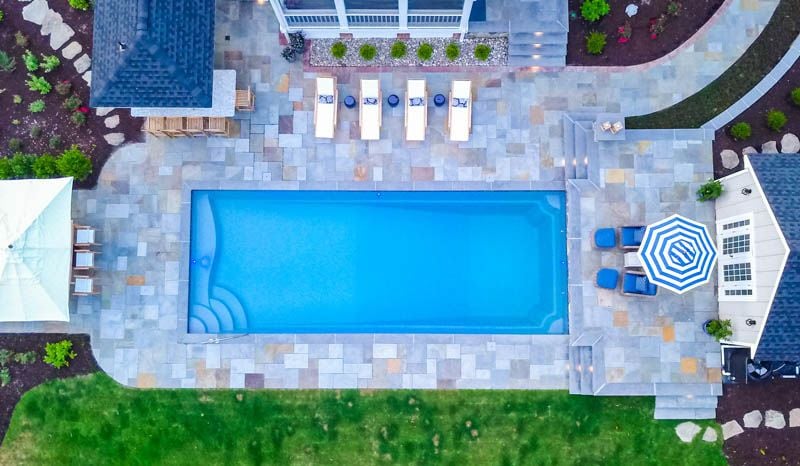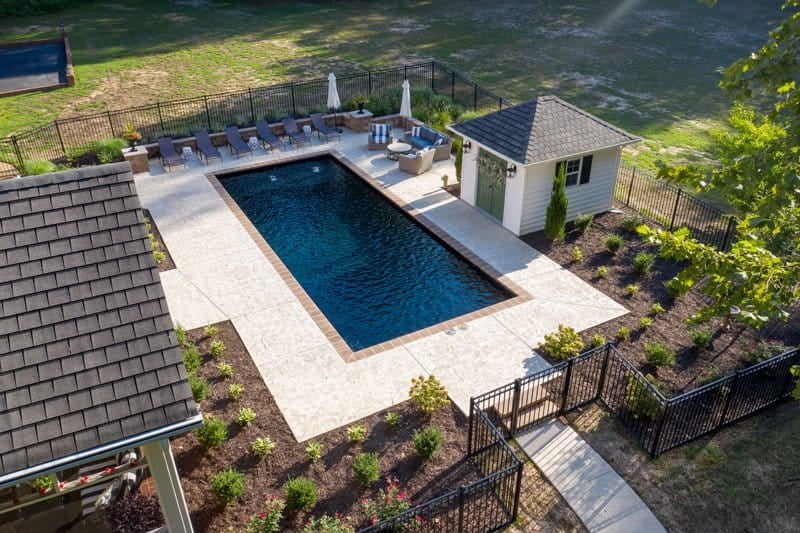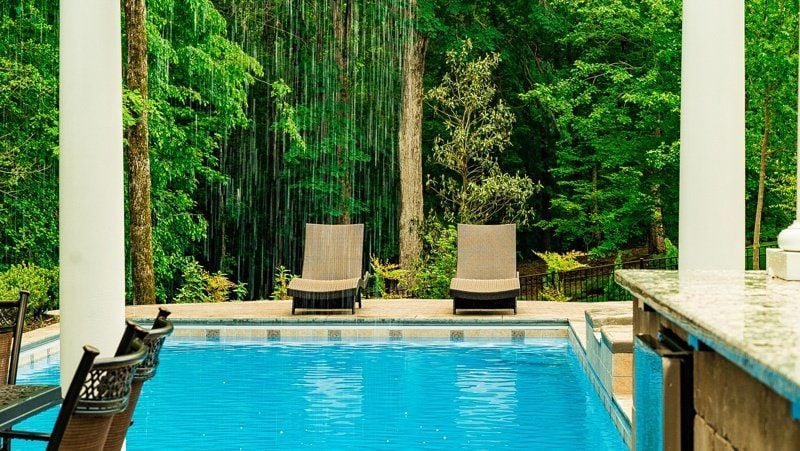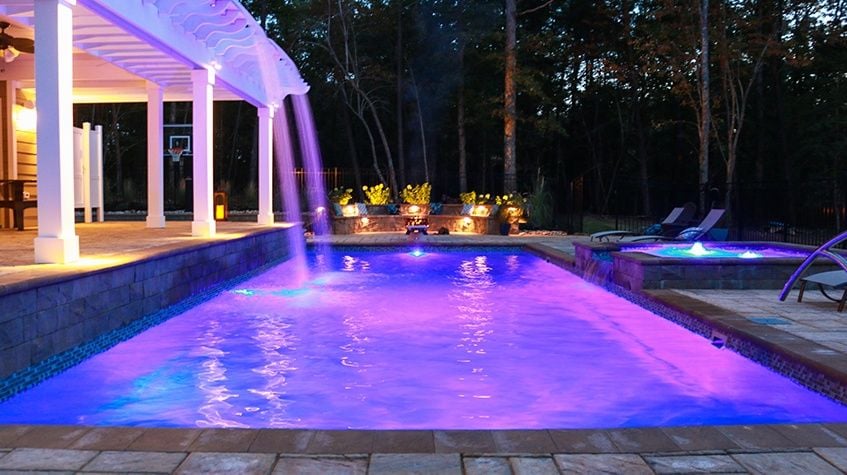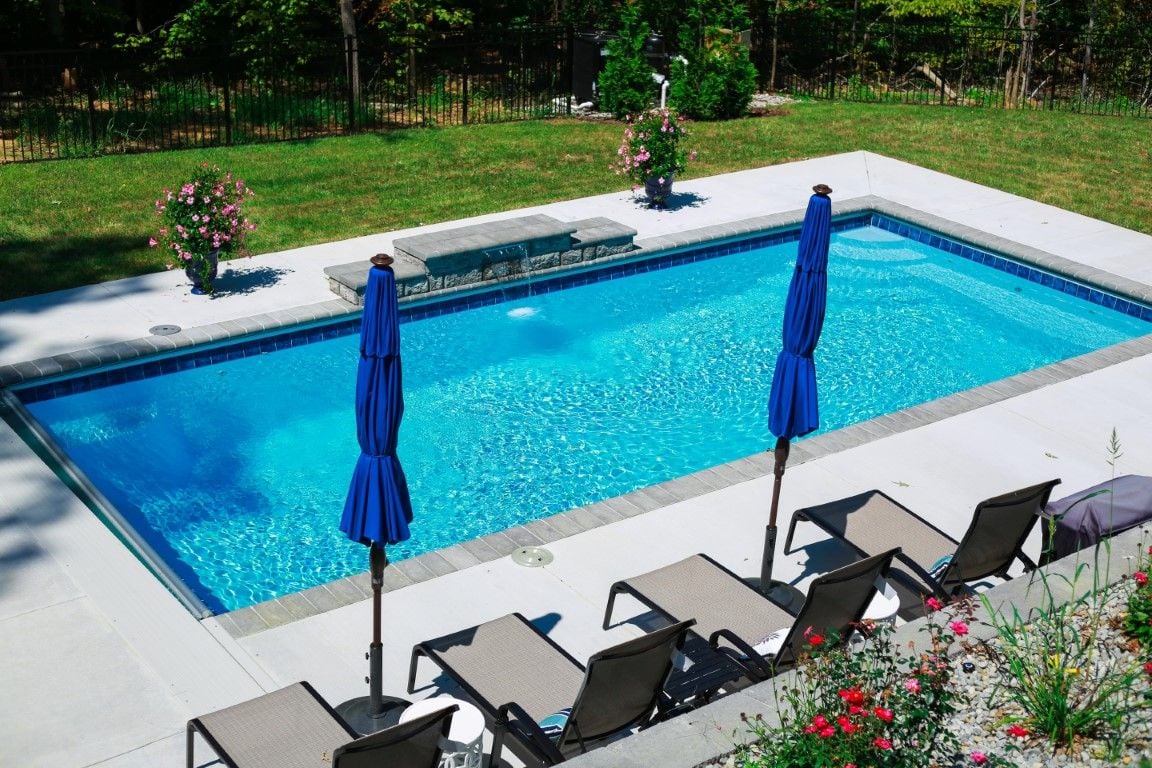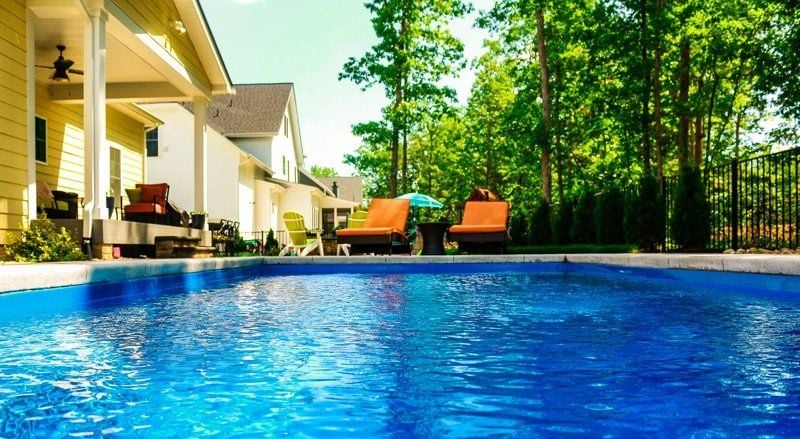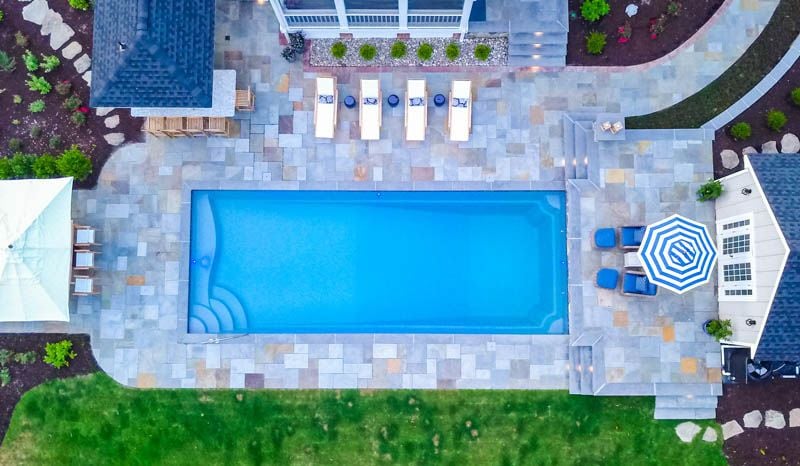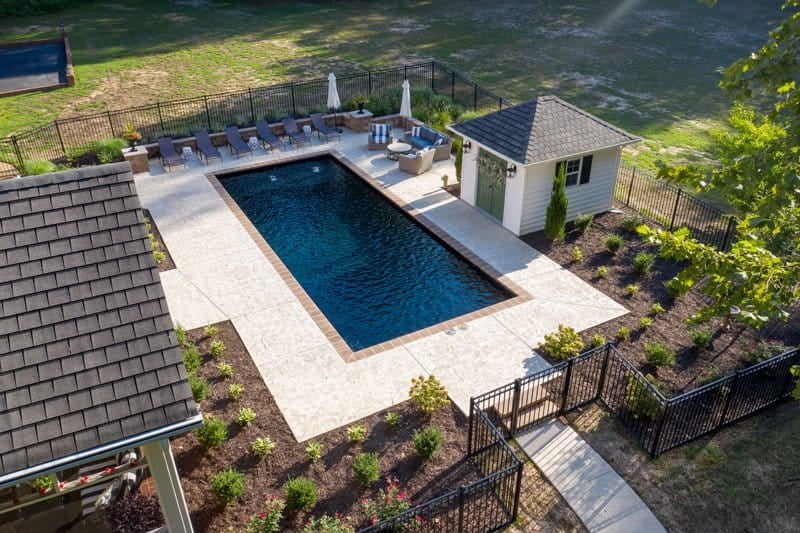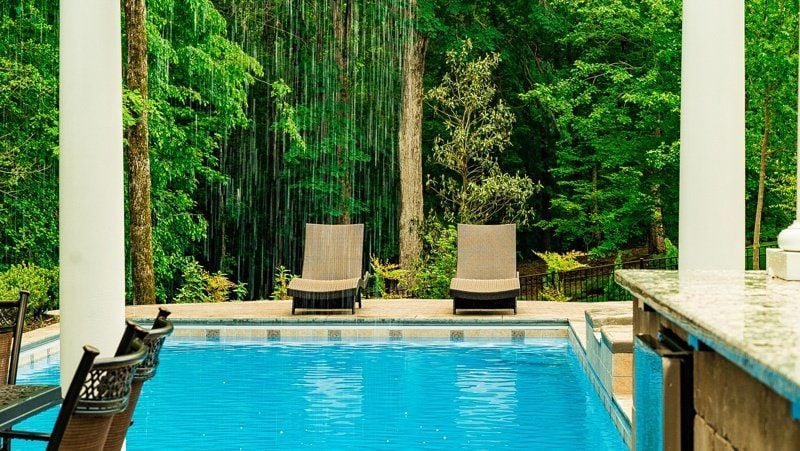 Are Fiberglass Pools Really Better than Concrete or Vinyl Liner Pools in the Northern Virginia Area?
Fiberglass pools have tremendous benefits.
It's no surprise they're becoming extremely popular in Northern Virginia, but they are not for everyone.
If you would like to capitalize on the following benefits, there's a good chance fiberglass pools are a good fit for you.
Beautiful aesthetics
Low maintenance
Low lifetime cost of ownership
Quick installation
Automatic Cover Friendly
Integrated steps, benches, and tanning ledges
Manufactured in a controlled environment
Smooth surface (A great swimming experience compared to an abrasive concrete pool finish)
To learn more about the benefits of fiberglass pools and how they compare to concrete or vinyl liner pools check out our Inground Pool Comparison Page.
Why choose a River Fiberglass Pool?
We ensure our manufacturing plant is the perfect atmosphere for building your pool, from temperature to technique.
We're one of the only manufacturers that uses 100% vinyl ester resin to provide maximum durability for your pool surface. Our hand-laid layers of woven roving and honeycomb structural materials provide support exactly where it's needed.
You can trust The River Pools Way: Advanced Manufacturing to create a pool that stands the test of time.
If you are considering an inground pool in the Northern Virginia area and would like to learn more about how the process of buying an inground pool works, simply fill out the form below to get the process started!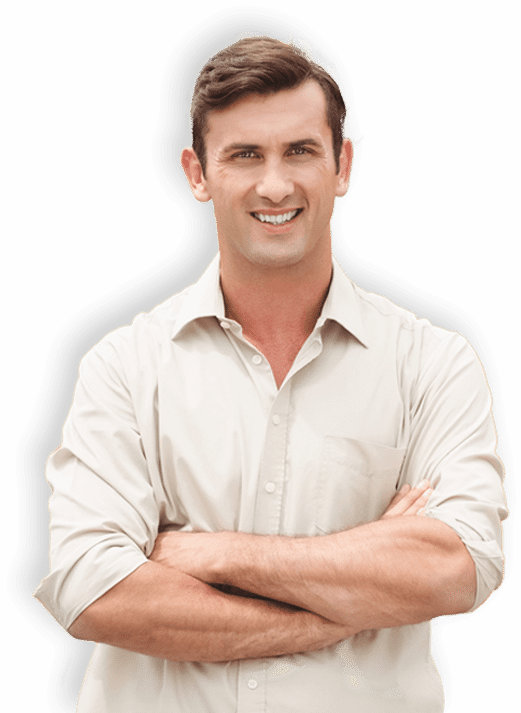 Ready for Pricing for Your Fiberglass Pool in Northern Virginia?