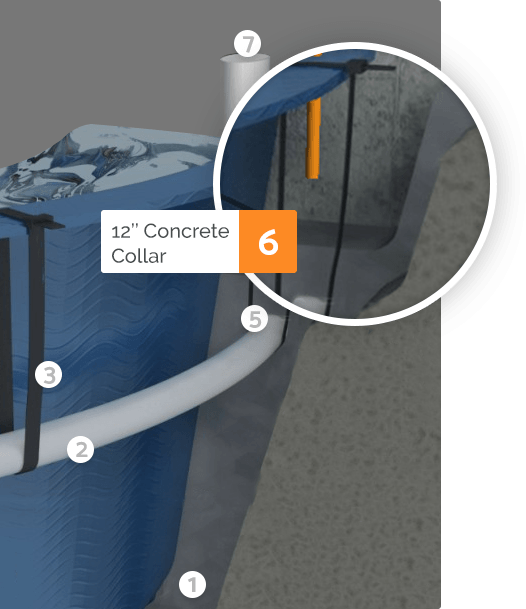 All inground fiberglass pools require some concrete to be poured around their perimeter to stabilize the pool shell.
With the advanced techniques in The River Pools Way, this concrete bond beam is poured extra thick and flows under the lip of the fiberglass pool shell and encases the Rhino-Rod.
As this concrete "bites" around the Rhino-Rod and the lip of the pool, it "locks" everything into place, ensuring the pool and patio will be structurally secure for many, many years.
Ready to Request Pricing?