Marcus Edward Sheridan
Education:
Graduated from Nothumberland High School in 1995.
Attended West Virginia University and graduated Magna Cum Laude with a B.A. in Spanish and a minor in Physical Education.
Interesting Facts:
Captain of football, wrestling, and baseball teams in high school.
Served a church mission in Chile from 1997-1999.
Author of three published self-help books: Heavenly Father's Angels, Stop the Yawns, and Teen Talks to Stop the Yawns.
Married to high school sweetheart Nikki and has 4 children: Danielle(1

5

), Joseph(

12

), Larsen(

9

) and Casey(

5

) (or 'Pink' we call her).
Named 2007 Young Entrepreneur in Residence by Indiana University.
First person to ever come out with a ratings system for fiberglass pool manufacturers.
Speaker for the 2008,2009, 2010, and 2011 National Pool, Spa, and Patio Convention held in Las Vegas.
Founder of the popular Sales and Marketing Blog: The Sales Lion
An acclaimed keynote speaker on sales, marketing, and leadership-- having given over 250 presentations around the world and named a "web marketing guru" by the New York Times.
Co-owner of Northern Neck Property Management Company.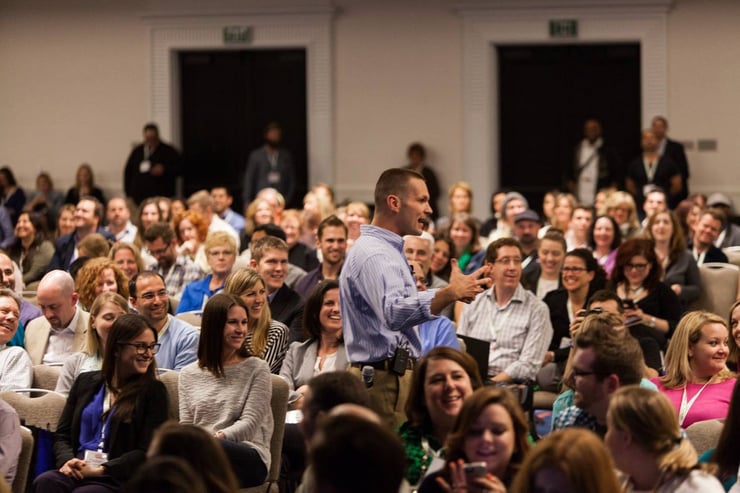 Greatest Accomplishments:
"I'd have to say that my greatest accomplishment would be my time spent in Chile as a missionary. Despite having no ability to communicate with the people when I arrived to the country, I was able to become very fluent in their native tongue and witnessed many people's lives change positively through the Christian principles we taught. For those two years, all I worried about was the welfare of other people. My focus was on one thing and one thing only. There was no TV to watch, no football games to attend, no dates to go on. It was truly a rewarding and unforgettable experience, and it established the foundation of the person I am today as well as the rest of my life."
Most enjoyable part of owning River Pools:
"I've enjoyed having a vision for the company and watching that vision come to fruition. It has also been rewarding the friendships I've been able to establish with customers, co-workers, and most recently with other companies with whom I've been able to assist."
Hobbies:
All sports, walking with his wife, reading, writing, and speaking.
Interests:
WVU football, studying/reading the classics, motivational speaking, human relations, watching the UFC.
Person you most look up to and why:
"While I was in Chile, my mentor was a man named Ted Lyon. This good man was full of love and compassion for others and has lived a life of service and hard work. He helped me to see the potential I have and pushed me to exercise my free agency in life to make a difference.....I must also make note of my beloved grandfather, who passed away recently at the age of 93. He was the kind of man that makes you want to be the best you...when I was in his presence, it was almost like I was experiencing a moment with the Savior himself....I look forward to the day when I'm in his presence again....Thank you Grandaddy."