Tyler & Michaela Bonds, Owners and Operators
Tyler and Michaela both grew up in the Ozark Mountains of Arkansas. Tyler was raised in a family business and became the third-generation owner of an outdoor living company.
As Tyler began to be familiar with all aspects of a backyard, he knew he wanted to take the plunge into the pool business to be able to give clients an all-inclusive backyard package.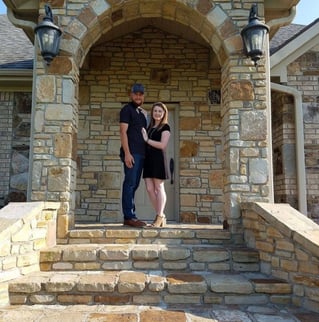 Building dream backyard spaces for clients is one of Tyler's greatest achievements. When Tyler and Michaela began to research the pool industry, they stumbled upon the River Pools website and immediately knew they wanted to become a part of the River Pools team.
Michaela is a jeweler by trade and has been in the jewelry industry for most of her career. She has a vision for design and loves helping with every detail of the pool installation process.
Tyler and Michaela love being a part of the greater Nashville community. They are excited to give clients the pool of their dreams and extend the vision and mission of River Pools to the Nashville area.