Josh & Ashley Ingram

- Owners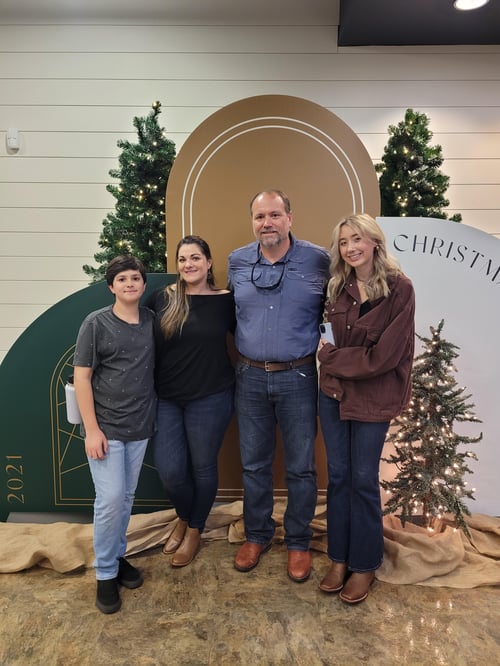 River Pools of Charleston is owned by Josh & Ashley Ingram. We take pride in our exceptional customer service and high quality work. We live in Summerville SC with our three children; Matthew, Haley & Dominick.
Josh was born and raised in Summerville, SC and comes from a Manufacturing Engineering background. He was a partner in a manufacturing company which was sold in 2016. Growing up Josh's dad owned a construction company and Josh enjoyed building things from a very young age. Ashley was born and raised on Long Island NY and loved competing with her dance team. She went to school for Cosmetology and became a hairdresser until her move to Summerville, SC in 2007 where she worked at Publix as a Customer Service team member while attending school to become a Dental Assistant.

In the Spring of 2020 we reached out to our local pool companies in the search for a fiberglass pool. We came to find that no one really called us back and when they did, they were lacking customer service, which we feel is number one in the pool industry. With that being said, we decided to take on the task and build our own swimming pool. By the time we completed our pool we had several people asking if we would take on their project. We had the idea of starting our own fiberglass pool business and knew in our hearts that we would be very successful.

Our first year in business we installed about 15 pools. In 2021 we installed 55 pools. Immediately we learned that one of our biggest hurdles was dealing with fiberglass pool manufacturers. They all seemed to be so busy that they didn't really care about their Dealers. This led to our search for the right manufacturer. We came across River Pools and knew right away that they were different. The number one thing that we loved about River Pools from the start was how dedicated they are to educating their consumers and their dedication to changing the fiberglass pool industry.

We became dealers for River Pools in October 2021 and within a few months have sold over 30 pools. We knew right away that this was our home. We are now excited to be South Carolina's first River Pools Franchise and couldn't be happier. We look forward to building relationships with customers in our service area for many years to come!