Jim Spiess Owner Of River Pools and Spas
Owner: Jim Spiess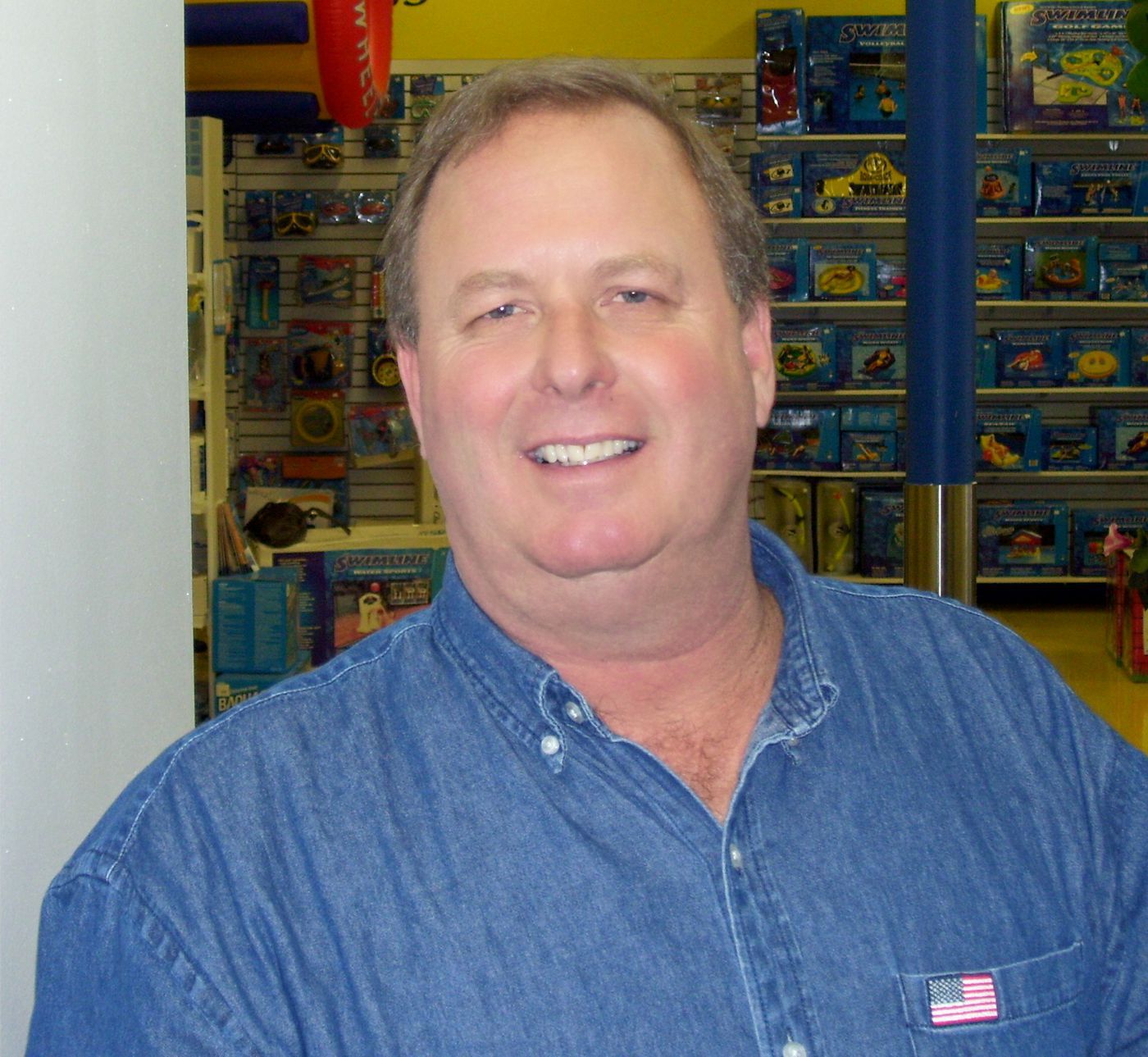 Born: June 25th, 1955
Education: Graduated from Bladensburg High School.
Jobs other than River Pools: Owned Prestige Builders for 8 years as a licensed Class A builder.
Interesting Facts:
I met my wife Brenda and we knew each other for a total of 9 days and then we got married, that was in November of 1996 and we have been happily married ever since. She had 5 children 4 daughters and a son. I had 3 children 2 daughters and a son. She had 4 children living at home and I had 2 children living at home. Since we have been married we have accumulated 19 grandchildren between us.
We have 2 Pugs, Bear and Snuggles, a Pomeranian Sophie who thinks she is a Pug, and a Cat named Bones who thinks he is a dog.
Life is Good
"I believe there are no adversities in life, only obstacles that we create. We are responsible for our actions. It was when I learned this that I was able to move on and excel in my life. The only victim in my life is the victim I create."
Greatest Accomplishments:
"At the age of 38, I overcame drugs and alcoholism. During this time, I left a $7 per hour job and started a home-building/construction business with virtually no starting capital. It was also during this time that I joined the Church of Jesus Christ of Latter-Day Saints. Eight years after starting my building business, Jason and I undertook the opening of River Pools and Spas." Owning River Pools and Spas has had it challenges and rewards and has always been fun. I once heard that if you like what you do for work then it is not work, and I truly understand that now.
Most enjoyable part of owning River Pools:
I enjoy selling pools, because I get to meet so many nice families and a great diversity of people. When you meet the amount of people that I get to meet, you start to understand what makes this Country the great Country that it is.
"I enjoy watching the company grow and the ability to employee people. It is also very satisfying to see these employees develop and grow with the company."
Hobbies:
Golf, bowling and fishing.
Interests:
Sports and the Civil War.
Person you most look up to and why:
"My Father. He was the most giving person I knew. He had money but rarely spent it on himself. He kept it simple. He always looked out for his neighbors and anyone who would ask for help."