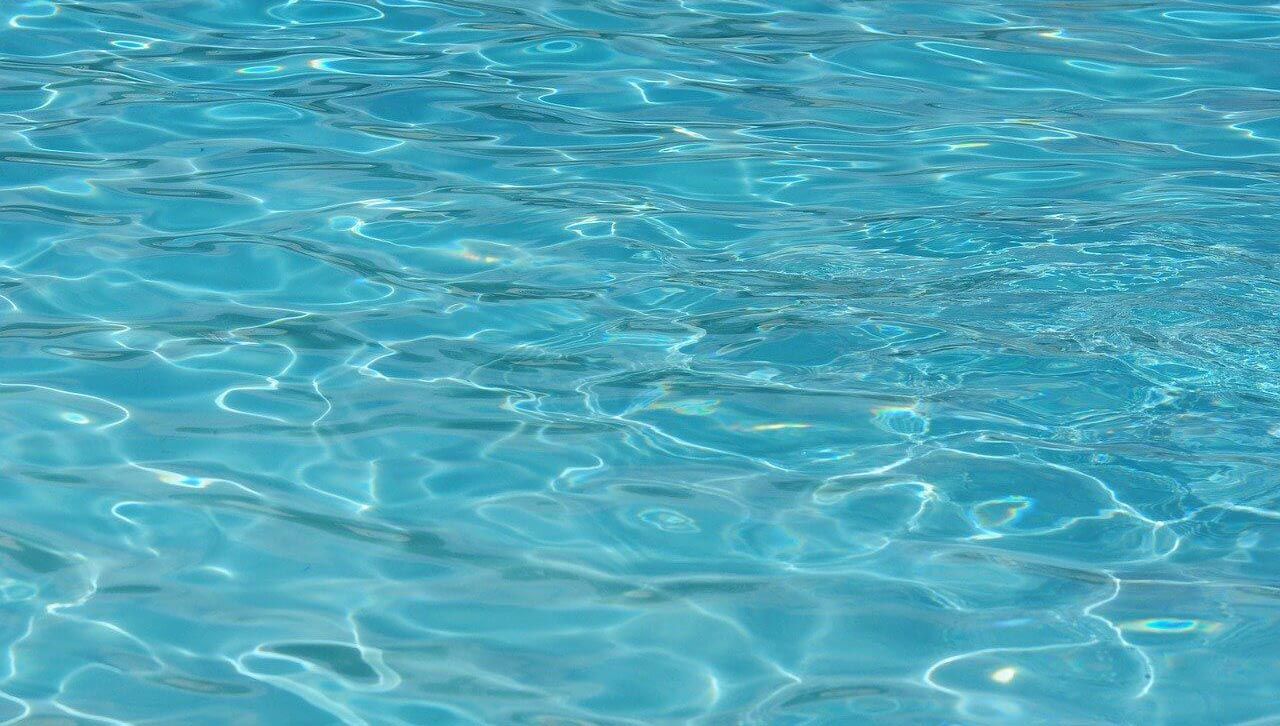 Subscribe
A Massive Review of Latham Fiberglass Pools: Prices, Costs, Colors, and Shapes
If you've been shopping around for inground fiberglass pools, we're guessing that the name Latham has come up at least once.
If you're new to Latham, they're a well-known brand within the industry and they have acquired a few other popular fiberglass brands, including Viking, Trilogy, and Blue Hawaiian. They also sell vinyl liner pools and other accessories.
One thing you'll quickly find out about Latham fiberglass pools is that you'll have tons of options. And sometimes, while variety is the spice of life, it also can make pool shopping a little bit overwhelming.
Which pool size should I choose? Which design looks the best? Will I regret choosing the pool shell that I want now?
At River Pools, we manufacture high-quality fiberglass swimming pools, and we hear these concerns from customers every day.
Disclaimer: We are direct competitors to Latham. But because our first priority is to be the premier educators in the fiberglass swimming pool industry, we always want to address the common questions we receive from buyers in the marketplace. And it's certainly not uncommon for one of our salespeople to be asked, "What's your opinion of Latham Pools?"
So, if you've had your eye on Latham, but you haven't quite decided if you want to buy a Latham fiberglass pool, here's a handy review of their fiberglass pool designs and prices to help you out.
By the end of this article, you'll either be one step closer to a Latham fiberglass pool, or you'll be ready to cross them off your list and explore other fiberglass pool manufacturers.
Let's dive in.
Latham Pool Designs
Like most fiberglass pool manufacturers, Latham offers both freeform and linear fiberglass pool designs and currently has a total of 56 pool shapes. They have a slightly wider freeform pool selection, but they offer over 20 different linear models as well (this might include rectangular, roman end, square, etc.).

Their pool sizes range from 9x16 feet at the smallest to 16x40 feet at the largest. They offer about 18 small pool designs to choose from, 20 medium-sized pools, and about 18 large pools. Most of their pool models have integrated swim-up seating and benches on the shallow end or the deep end, sometimes both.
Note: Latham does not currently offer a diving pool (for a pool to qualify as a diving pool, it must be at least 8 feet deep), so if you're looking to have a pool with a diving board, you might want to keep shopping around with other manufacturers.
Read more: Are Deep End/Diving Pools Really a Good Idea?
Latham Pool with Spa
Currently, Latham has five fiberglass pools with built-in spas. These pool models range from 12x26 feet to 15x40 feet and are between 5 and 7 feet deep, depending on the model. They offer both freeform and linear pool and spa combos with various other features like bench seating or multiple entry and exit points.
Separate Latham Spas
If the pool model that you want doesn't come with a spa or hot tub built-in, you can buy a separate fiberglass spa. Latham currently offers seven stand-alone spas in different shapes, including square, octagonal, round, freeform, and rectangular. Their separate fiberglass spa sizes include:
Latham hot tubs can be installed as a spillover spa next to your inground pool (the water cascades from the spa into the pool), or they can be installed inground further away from the pool area.

Latham pool with Tanning Ledge
Latham has around ten pool models with built-in tanning ledges. These pools come in different sizes, with some of the tanning ledges spanning the width of the pool and others taking up only a small section by the pool steps. Currently, Latham has about three models that feature both a tanning ledge and a spa. These models vary in size from 14x30 feet to 16x35 feet.
How deep is a Latham fiberglass tanning ledge?
Latham fiberglass pool tanning ledges are 17 to 20 inches deep, which equals 14 to 18 inches of water. Separate fiberglass tanning ledges are 10 inches deep, which should give you 7 inches of water. Ideally, a tanning ledge should be about 9 to 12 inches deep and offer 6 to 9 inches of water.

Why should a tanning ledge have only 6 to 9 inches of water? First, in-pool furniture can float away if the tanning ledge is over a foot deep (water-wise). A water depth of 6 to 9 inches is also safer and more convenient for children and pets who like to splash around in the pool.

Read more: How Deep Should a Tanning Ledge Be?
Separate Latham Tanning Ledge
Latham offers four different fiberglass tanning ledge options that can be added next to your pool shell:
Two semicircle tanning ledges

One freeform tanning ledge

One rectangle tanning ledge
Separate Latham tanning ledges vary in size from 8x16 feet to 8x10 feet and are all 10 inches deep, giving you about 7 inches of water.
Pro tip: If you plan to take very small children and pets (like a pug or chihuahua) into your pool, we recommend getting a separate tanning ledge because they're shallower than the tanning shelves that come built into the Latham pool shells.
Latham Pool Add-Ons
Latham offers a few standard add-ons for all of their fiberglass pool models. These include:
Tile and mosaics (pool bottom, step, and bench tiling available)

LED lighting

Water features (bubblers, waterfalls, fountains, etc.)

Spillover spas

Tanning ledges
Note: Your pool builder might be able to add other accessories to your project (like jets for the bench seating areas), but you'd have to discuss this with Latham and your pool installer. Your pool building team may also be able to jazz up your outdoor living space with some landscaping, but this will also depend on your pool package.
For an example of what you might get with a turn-key pool package, you can check out the following guides:
Inground Swimming Pool Cost & Pricing Guide
A Guide to Fiberglass Pool Costs
Latham Pool Colors
Latham currently offers a standard white gelcoat color (the water in a white pool is a very light blue), but they have a few upgrades including:
Sapphire blue

Ocean blue

Night sky

Shale gray

Coastal bronze

Pearl white
These colors are part of their Crystite Classic Collection, which is designed to add extra sparkle and shimmer to the pool shell.
Note: We highly recommend asking for more details about their surface finishes and their surface finish warranties before upgrading. You can read more about what goes into a high-quality gelcoat surface here.
Latham Pool Pricing
As we explained in our article on Latham fiberglass pool costs, your Latham pool may cost you anywhere from $30,000 to $70,000 on average, depending on the pool size, your installation package, and your add-ons. Latham does not offer fiberglass pool pricing on their website, and you'll need to contact them directly for a custom quote.
If you're in a hurry and want to get a quick sense of how much you might pay for a fiberglass pool, feel free to try out our pool pricing calculator below. We are the first manufacturer of fiberglass pools to offer this online, and we know it will help you get a much better sense as to what budget to set for your swimming pool project:
---

Want to see about how much that cost will be with all your favorite pool accessories?
Use our Design and Price Tool to walk through your options and approximate price!
---
Latham Fiberglass Pool Installation
One potential drawback of Latham fiberglass pools is their lack of installation requirements for pool builders. Without a set of standards and procedures to follow, you'll never know if your pool builder will do a good job installing your fiberglass pool. After all, the installation part is almost, if not just as important as the manufacturing part of creating a fiberglass inground pool.

During our years in the swimming pool industry, we've seen too many pools fail due to poor installation practices and blatant oversights. New pool builders, and even experienced ones, often underestimate the level of difficulty involved in installing a fiberglass pool. That's why each one of our River Pools fiberglass pool installers must become a certified dealer and follow an approved set of installation steps to install our line of fiberglass pools.

For example, our pool builders must always use gravel for backfill, never sand, and they need to secure the plumbing and anchor the pool to the patio. You can read more about how we install our fiberglass pools here.

The important thing to remember is that no matter how good the pool's quality may be, an inexperienced contractor can potentially destroy it.
Latham Fiberglass Pool Warranty

Another important thing that you want to look out for when shopping for an inground pool is the warranty. Latham has a history of offering limited lifetime warranties that may not be transferrable. That means that if you sell your house, the warranty will not transfer to the new homeowner. They may also offer minimal coverage on surface imperfections, like osmotic blisters.
Our Verdict
Latham offers tons of variety when it comes to the number of available pool shapes and sizes. In fact, you'll have more pool shape options while shopping with Latham than you will with many competing fiberglass pool manufacturers (including us). Latham might also be a great choice for anyone who wants to tile the floor of their fiberglass pool shell or get a funky shaped fiberglass hot tub.
However, as always, we encourage you to do your research before you jump in to make sure you're getting the quality that you deserve from both your manufacturer and pool builder. Ask about their materials, warranties, and installation practices and compare the information to that of other fiberglass pool manufacturers. Your swimming pool should last you a lifetime, so it's worth it to investigate all of your options before making a final decision.

Have questions or comments? Please leave them for us below, and we will answer them as soon as possible.
Up Next:
Latham Fiberglass Pools vs. River Fiberglass Pools: Which Is Best?

Inground Pool Prices in 2020 (Infographic)
At River Pools, we manufacture world-class fiberglass pools for customers across North America. If you'd like to explore your fiberglass pool options, you can browse our pool models, visit our video library, or request custom pricing using the button below. Happy swimming!