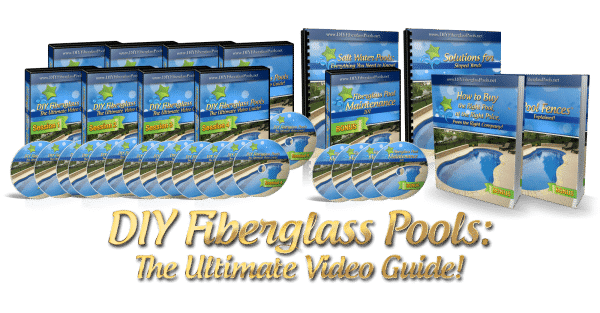 Subscribe
Groundbreaking DIY Fiberglass Pool Video Trains, Educates, and Empowers Pool Shoppers
Our primary goal here at the River Pools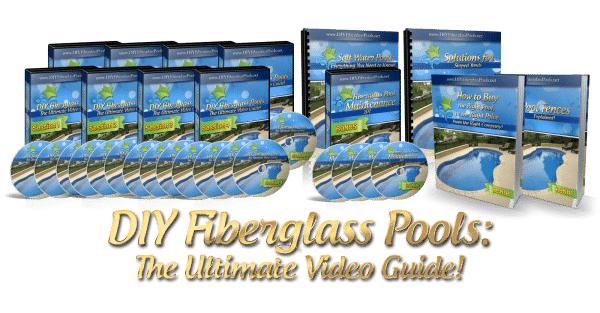 blog has always been pretty straight forward...to empower potential pool owners with the information they need to make their backyard dreams a reality.
This often takes the form of blog articles and videos that help potential pool owners make critical decisions such as what type of pool to buy, what pool options and accessories meet their needs, and how to select a reputable pool contractor.
But notwithstanding our efforts, we encounter people experiencing two major problems on a regular basis:
Homeowners attempting to install their own fiberglass pool, only to experience major roadblocks in the construction process, or even disastrous results.

People who have hired a contractor to install their fiberglass pool and are experiencing construction problems but can't hold the contractor accountable because of their lack of knowledge regarding the installation process.
Here are a few emails we've just recently received: _____________________________________________________________________________
"Jason,
We are in the process of having a fiberglass pool installed. Everything was fine with the pool installation until the pool company filled it with water. Apparently they backfilled the pool with dirt in several areas…initially, I didn't see this as a problem and now there are several hollow areas under the pool and along the sides. The pool is also not level, so they drained it and tried to jack it up but my concern is this will put stress on the plumbing and the pool. What should we do? We are afraid this will end up in a legal battle to get it properly fixed. HELP!!!
Steve, Texas"
_____________________________________________________________________________

"Hey Jason,
Sorry to bother you. I am in the process of installing my own fiberglass pool. The pool is set with no backfill and risers connected to suction ports vertical, with nothing else connected. I'm thinking I need to wash some sand to make sure the pool base is consistent, then backfill some with some limestone? What do you think?
Also, should I run separate lines for each return jet? With separate valves for each like a manifold or am I thinking to much?
Gary, Pennsylvania"
____________________________________________________________________________
"Jason,
I have a fiberglass pool and within 3 months of installation, the concrete cracked above an area that had washed out under the deck. The installer came out, repaired the concrete and washed in about 7 wheelbarrow loads of sand in that area. I complained of another area that sounded hollow and once again they came back out and washed in 9 wheelbarrow loads of sand in that area.
I can now tap on the sides of the pool about 1 foot down from the top and I get a hollow sound. Also, there are areas of the pool wall that are bulging out.
I am including pictures of the cracks that are common to the areas that are hollow. Have you seen this type of crack before? Are they a result of improper installation? What would you recommend to alleviate the problem?
George Ponder, Georgia"
______________________________________________________________________________
These emails are all too common and there is one common thread that runs through all of them: all of these issues could have been prevented if only the pool owners better understood the installation process.
The problem is that, until now, there hasn't been a comprehensive fiberglass pool installation guide in existence designed to empower, train, and educate pool owners with the knowledge they need to either fully install their own pool, or competently oversee a contractor.
This inspired River Pools owner Jason Hughes to create a groundbreaking solution:
DIY Fiberglass Pools: The Ultimate Video Guide!
In this comprehensive guide, Jason teaches every step, process, and detail of a professional fiberglass pool installation through hands on video demonstration and it's unlike any fiberglass pool training guide that has ever existed.
So if you are interested in installing your own Fiberglass Pool, or considering having a contractor do it for you and want to insure your project runs smoothly, check out Jason's Fiberglass Pool Video Guide here while it's available at a low introductory price.
And if you have any questions, feel free to comment below or contact Jason directly at riverpoolsjason@gmail.com.
Thanks!