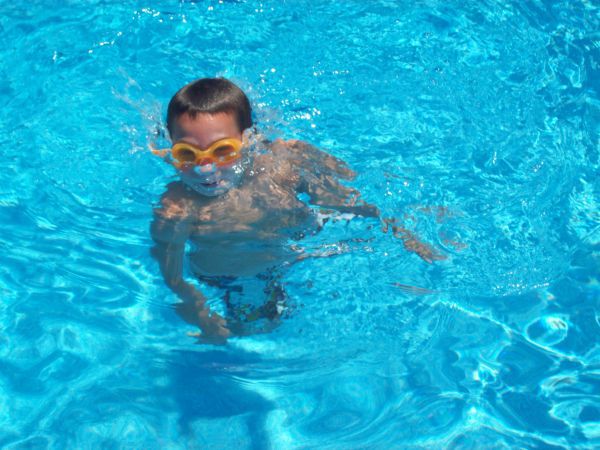 Subscribe
How Much do Above Ground and Inground Swimming Pools Cost?
Fiberglass vs Concrete vs Vinyl Liner | Cost and Pricing
One of the first questions a pool shopper asks themselves when they begin the process of buying a swimming pool is: How much does a pool cost, and what are the expected prices for the different types of swimming pools?
Unfortunately, many people run into a road block when they research online as to how much an inground or above ground swimming pool really is going to cost. This article will attempt to answer this important question, but keep in mind that pool prices can vary drastically from region to region.
Above Ground Pools:
There are two pricing components in purchasing an above ground pool, and that is the 'kit' and the 'installation'. Many swimming pool companies only sell above ground pool kits, and do not actually do the pool's installation. The average above ground swimming pool kit will cost between $1500 and $4500, depending on the quality of the pool. Typically, the more resin and less metal the pool has, the higher the price will be and the longer it will last. The installation costs of above ground pools usually run $1000-$3000, depending on the size and type of pool. Keep in mind that oval pools normally cost more to install than round pools, and the kits are also more expensive.
In recent years, big box stores like Wal-Mart and others have started selling aboveground pools also. The main manufacturer of these pools is Intex. Such 'set and fill' pools are very inexpensive, usually costing $100-$800 and in most cases last 1-3 summers before they need to be replaced.
Finally, there are some rectangular above ground pools available on the market as well. The most well- known rectangular above ground pool company is Kayak Pools. Because rectangular above ground pools are almost always surrounded by a wrap-around deck(this is necessary for structural support) they are usually over $10k installed.
Vinyl Liner Inground Pools:
Vinyl Liner pools are almost the least expensive inground pool option. This is mainly due to the fact that the cost of materials for a vinyl liner are cheap. For a very basic, medium sized vinyl liner pool without patio one can expect to spend $20,000-$30,000, although other options such as heaters, covers, decking, etc will certainly escalate this price.
Fiberglass Pools:
Fiberglass Pools cost more than vinyl liner pools to install because a fiberglass shell and shipping cost so much more than the cost of a vinyl liner pool kit in terms of raw materials. If a consumer were to buy just a fiberglass pool shell w/shipping, they will likely spend $12,000-$25,000 depending on the size of the pool. To have a pool contractor install the pool, not including decking/patio, one can expect to spend in the neighborhood of $30,000-$45,000. Again, options such as heater, lights, water features, patio, and other accessories will escalate this price.
Concrete/Gunite Pools:
In most cases, but not always, concrete pools will have the highest initial cost, and will vary greatly depending on the size of the pool and the material used for the pool's surface (ie white plaster, quartz, pebbletec, etc). The reason why concrete pools tend to cost more is due to the labor involved with their installation. In the majority of cases, a normal sized concrete pool will cost about $20,000-$45,000 without decking and options.
If you'd like to gain insight into the different pool options available to you, be sure to check out our free eBook, "Comparing Fiberglass, Concrete, and Vinyl Liner Pools in the Modern Age".