Well, it's that time again: Pool Closings/Winterization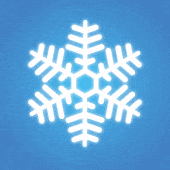 Important: Read This First!
Please take a second to review a few quick items regarding our Pool Closing Service:
Here's what's included in your closing (Cost can vary based on your location):
Within 50 miles of us $275,
51-90 miles $325,
91+ miles $375
Remove all handrails, ladders, etc. if applicable
Winterize and clean filter-remove pressure gauge and plugs
Winterize and clean pump-remove plugs
Winterize salt generator and clean cell
Turn off electricity and take trippers off timer
Winterize heater if applicable
Remove skimmer basket/s and return eyeballs
Make sure all valves left in open position
Blow out all plumbing lines and install winter plugs (slides and water features if applicable)
Note: All plugs, return eyeballs, etc. that were removed are stored in the pump basket. The skimmer basket is stored upside down on the gizzmo (skimmer plug) in the skimmer
Install cover
Clean up trash and tools
...and what's NOT included:
Adding winterizing chemicals-customer should do this 24 hrs before pool to be shut down
Cleaning or Detailing the Pool
Any winterizing plugs that are needed and not on site will be charged to the customer
Note: Please make sure we have access to the pool as well as the cover and winterization plugs for the skimmer and returns.